Spotboys, make-up men, junior artistes and all other workers on film and TV sets have threatened to strike work from
August 15
. If they carry out the threat, many important shoots will come to a halt.
The big projects that will get affected if the strike actually takes place are
Shah Rukh Khan's next directed by Aanand L. Rai
, Sanjay Leela Bhansali's Ranveer Singh-Deepika Padukone starrer Padmavati, John Abraham starrer Parmanu and Amitabh Bachchan's Kaun Banega Crorepati Season 9.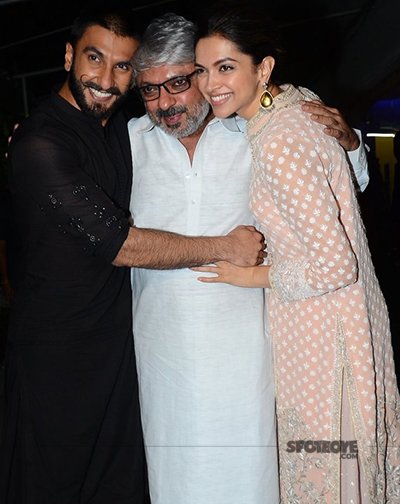 Ranveer Singh, Sanjay Leela Bhansali And Deepika Padukone

The cine employees and workers have threatened to go on an indefinite strike from August 15 if their demands are not met. They are represented by the Federation of Western India Cine Employees (FWICE) which reportedly has a total of 2,50,000 workers as its members.
This strike isn't something new. Back in 2015, the same body had called a similar strike, demanding the same things. Their demands include: salary increment, eight-hour shift, accidental and medical insurance. Back then they had been given an assurance that their demands would be fulfilled and thus, they called off the strike and went back to work. However, things didn't happen as planned.
Talking to SpotboyE.com FWICE President Birendra Nath Tiwari says that their promises remain unfulfilled till now. "We had asked for a hike of 13% in 2015, and 11% thereafter for each of the next 5 years. However, till now we haven't received a penny of that. Now the producers are saying that let's forget about the last two years, and settle at 7.5% hike of just this year. It has been two years but none of our demands have been fulfilled. We have not demanded anything more; the demands are just the same as made in the year 2015. We don't have any problem with film (producers) but there is exploitation in television."
Tiwari added that the conditions on the sets are poor, from bad food to unhygienic toilets.
Tiwari stated that if their demands are not met by August 15, the workers will strike and won't get back to work.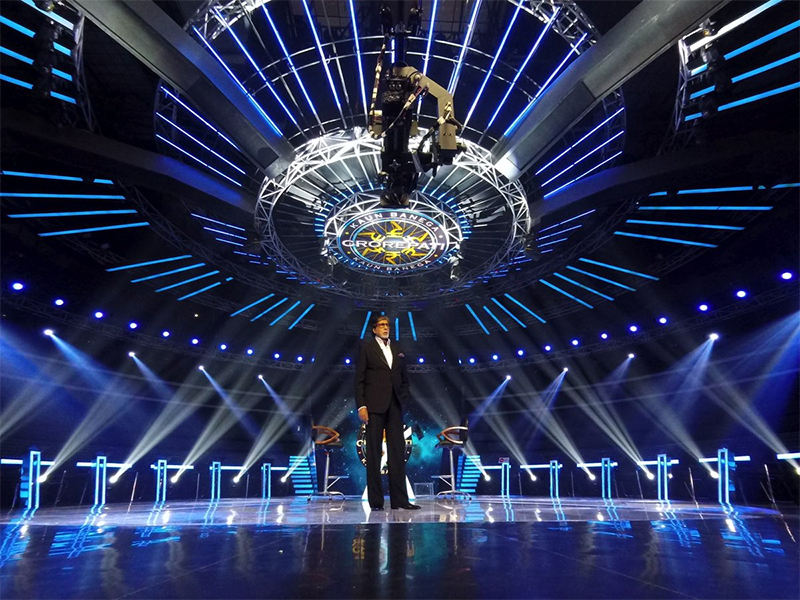 Amitabh Bachchan On The Sets Of Kaun Banega Crorepati 9

On being asked about which movies or shows will get affected Tiwari said, "All the shows and movies where cine employees are working will face a tough time. Films will be affected less, but TV shows will get affected especially the ones which are daily soaps. Amitabh Bachchan's Kaun Banega Crorepati will be affected as it's just gone on floors and there won't be people to work on it unless our demands are met. If the producers aren't budging a bit, we too won't. We will go on strike and not go to work."
We decided to speak to the other side, the producers and here is what they had to say.
Bollywood producer Sheetal Talwar was of the opinion that the demand of 11% hike in wages is a just one.
"I think this is really pathetic that we can't agree to a simple 11% increase on wages. It's a rounding error on the budget of a film. We should contextualise this," said the producer of Mausam.
But when we contacted TV producer JD Majethia (Khichdi, Sarabhai Vs Sarabhai) of the Indian Film and TV Producers Council, he came down heavily on FWICE.
"This is a blatant allegation from FWICE. Firstly, there are some internal issues between them. Members from the Allied Workers Union came to us and we have raised their wages by 7.5% and their conveyance charges by 15%. However, there are the federation members who are constantly saying that we are not speaking to them. That's not true. We are open to meeting them and will talk about the issue at large."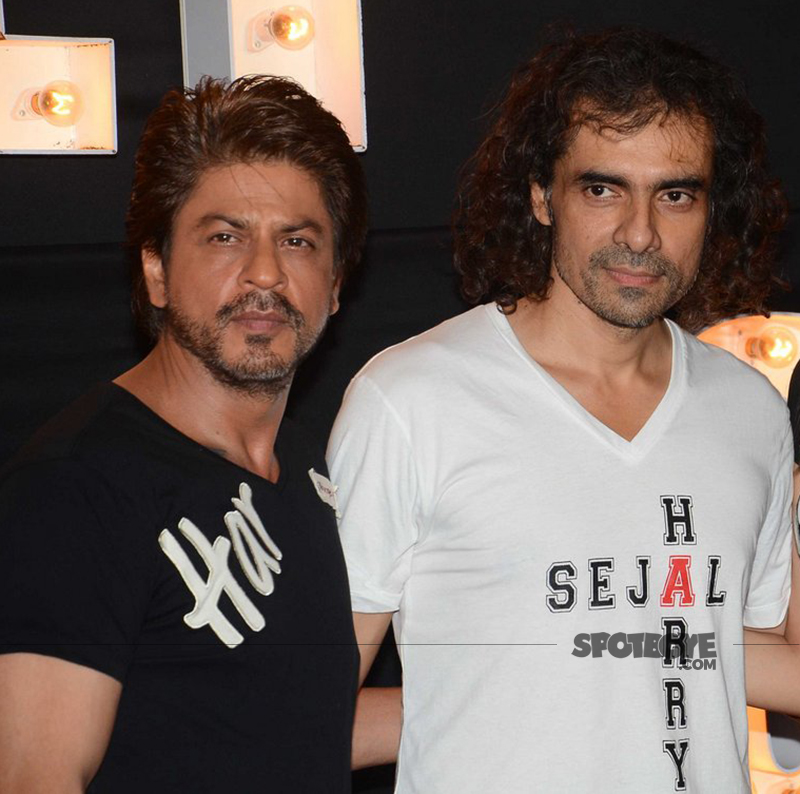 Shah Rukh Khan And Imtiaz Ali


He then countered the allegation of inhumane conditions on the sets saying: "Talking about the food and hygiene conditions, all people on the sets eat the same food - starting from junior artistes to senior technicians. Also, the video that they are circulating saying that the condition of toilets are bad, that video is from a toilet which was under renovation. So people can't talk about that. Apart from that they are talking about insurance of the workers. It's compulsory from the government to have insurance of every member on set. The channels don't sign up with a producer without that. If any person's insurance hasn't been covered let us know, we will be happy to fight it out for them."
TV producer Ravi Raj Mahato (director of Swaragini, producer of Agnifera) added: "Once the worker's body meets with the producers' federations and they decide on a certain hike percentage, I will be happy to comply with the rules. Till then I hope there won't be any problems on the sets of my show."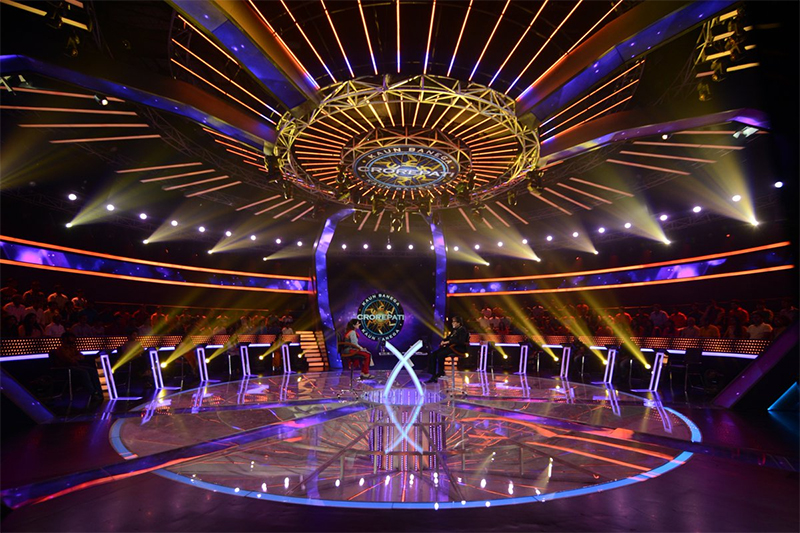 Amitabh Bachchan On The Sets Of Kaun Banega Crorepati 9


The FWICE has sent the strike notice to Indian Motion Picture Producers Association (IMPPA), The Film and Television Producers Guild of India Ltd, Indian Film and TV Producers Council (IFTPC) and Western Indian Film Producers' Association (WIFPA). The notice has been issued to the television channels, advertising companies and the police headquarters as well.
FWICE members will also visit the sets of various TV shows and films to inform people about the strike.
Despite repeated calls and text messages film producers Mukesh Bhatt, Mahesh Bhatt, Siddharth Roy Kapur, Boney Kapoor, Ramesh Taurani, Ritesh Sidwani, Dinesh VIjan and Krishika Lulla remained unavailable for comment.