Panipat: Novelist Vishwas Patil Accuses Makers Of Stealing Plot From His Novel; HC Quashes Stay On Film Release
Bestseller Marathi Novelist Vishwas Patil had accused Arjun Kapoor and Kriti Sanon starrer Panipat makers of stealing his plot from his 1988's historical fiction novel. He had said that he would apologise if he's proven wrong. However, the latest development states, Bombay High Court has not entertained his plea filed and has also rejected his demand for the makers to hold a screening for him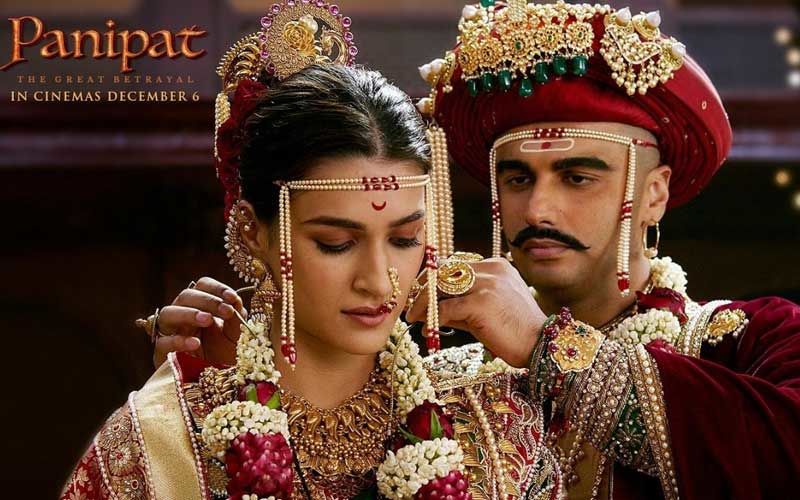 Even before the makers of Panipat: The Great Betrayal could deal with the accusation of Bajirao's descendant Shadab Ali for 'defaming Mastani and Peshwa' in the film, they have landed themselves into another controversy. Ever since the trailer was released, the film has been mired in controversy. Starring Arjun Kapoor, Kriti Sanon and Sanjay Dutt, the film is based on the Third Battle of Panipat. Scheduled to release on Dec 6, the film first made headlines for clashing with Kartik Aaryan, Bhumi Pednekar, and Ananya Panday starrer Pati, Patni Aur Woh.
Now the film has again found itself in another controversy when bestseller Marathi novelist Vishwas Patil accused the makers of stealing the plot from his 1988's historical fiction. Patil has filed a lawsuit against the makers. As per online reports, Bombay High Court has not entertained his plea filed and has quashed the case filed by him. The High court also rejected his demand for the makers to hold a screening for him. (ALSO READ: Sanjay Dutt Is The Right Choice For Panipat: Kriti Sanon, Arjun Kapoor Root For Him And Ashutosh Gowariker Joins Them- EXCLUSIVE)
Vishwas Patil has claimed that he would apologize if he is proven wrong. He had told PTI, "The moment I watched the trailer, I was very sure they (the makers) had stolen the soul of my book, and then there was no other alternative left but to go to the court. I have asked them to show me both the script and the movie. If I am wrong and they have not lifted from my plot, then I'll publicly apologise, else they have to compensate."
Earlier, Peshwa Bajirao's descendant, Shadab Ali has raised an objection against a dialogue mouthed by Kriti Sanon in the trailer. He had said that particular dialogue defames Mastani as well as Peshwa.



Panipat: The Great Betrayal will hit the screens this Friday.

Images Source: instagram/arjunkapoor