If you think, it's just the talent and hard work that contributes in the making of a 'star' then you are mistaken. A lot goes behind the scenes. If you wonder, how a star reaches on time for a shoot despite heavy traffic or how does he/she manage to look perfect, then you need to know that there is a huge army of professionals who deserve appreciation. Be it their drivers, makeup artistes or bodyguards, these professionals plays an important role in an actor's life. So it's quite natural for our actors to be attached to their staff. Imagine, if one day suddenly they discover that one of their staff members is no more. Pretty, disturbing right?
Sadly, actress Preity Zinta and her family are in a similar state of mind at the moment. It came as a shock to the lady when she was informed day before yesterday that her driver Ganesh Jadhav is no more. Even more disturbing is the fact that she had a phone conversation with him just half an hour before his untimely demise. He worked for ten years with the actress. He died due to a sudden heart attack, while on duty.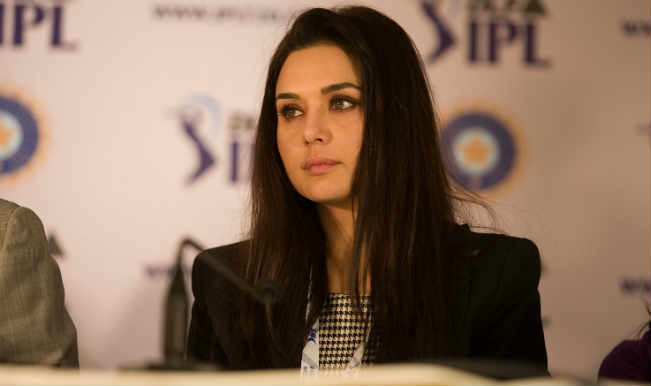 As we are well aware that the actress is busy promoting her film
Bhaiaji Superhit
, it was possible that she would have to leave the house for some or the other reason. So, to be on a safe side, she called and informed her driver Ganesh Jadhav at around 6.45 pm asking him to be on duty till 10 that night. And, as per the order of his lady boss, he was just doing his duty. But, around 7pm Ganesh complained of chest pain to the security guard and her bodyguard. Since, he was known to be the mischievous one, his fellow colleagues thought he was just fooling around. But, when he started sweating, they took him to a nearby hospital in Bandra. Unfortunately, he was announced dead on arrival. As soon as Preity was informed of this, she rushed to the hospital and lay there in complete dismay and disbelief. Her driver was no more.
An upset Preity then visited the driver's residence in Khardanda and met his family. That's when she got to know that Ganesh was supposed to get married to his long-time girlfriend in December this year. A teary-eyed Preity left the house, wearing her sunglasses. Yesterday, she and her mother went to see his bereaved family again. The actress has now come forward to provide financial aid to Ganesh Jadhav's family. May his soul rest in peace.


Image Source:- Samacharnama,niceimgpro