Ranbir Kapoor And Alia Bhatt Spend Time With Friends In New York – View Pictures
Lovebirds Ranbir Kapoor and Alia Bhatt are in New York to ring in New Year with actor's parents- Neetu and Rishi Kapoor. The couple spent time with their friends, pictures of which have hit the Internet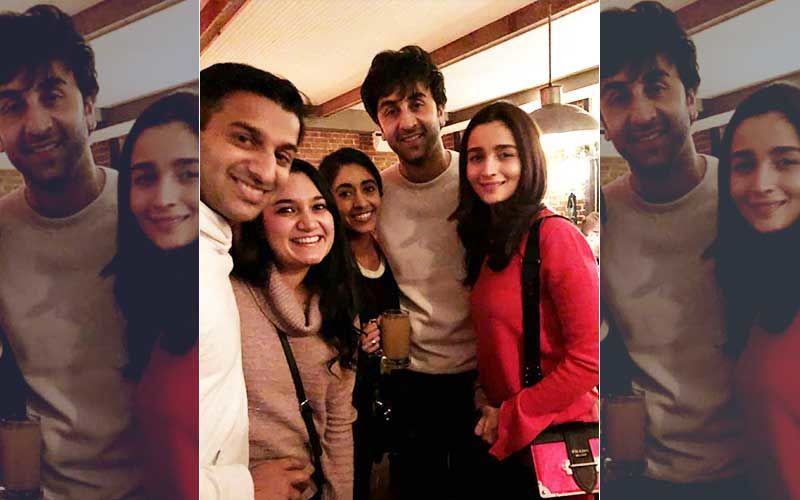 Ranbir Kapoor and Alia Bhatt
have been going steady for a while now.
The couple does not miss a single opportunity to spend quality time with each other
and why not? The lovebirds are currently in New York and will ring in New Year together. The actor's parents – Rishi and Neetu Kapoor – have been in NYC for months now where the senior actor is undergoing medical treatment.
Ranbir-Alia, who fell for each other while shooting for Brahmastra,
had a small get-together in New York with friends, pictures of which have started floating on the web. In one of them, the couple is seen posing with friends, while in another, we see Ranbir striking a pose with a fan. Check out the pictures below: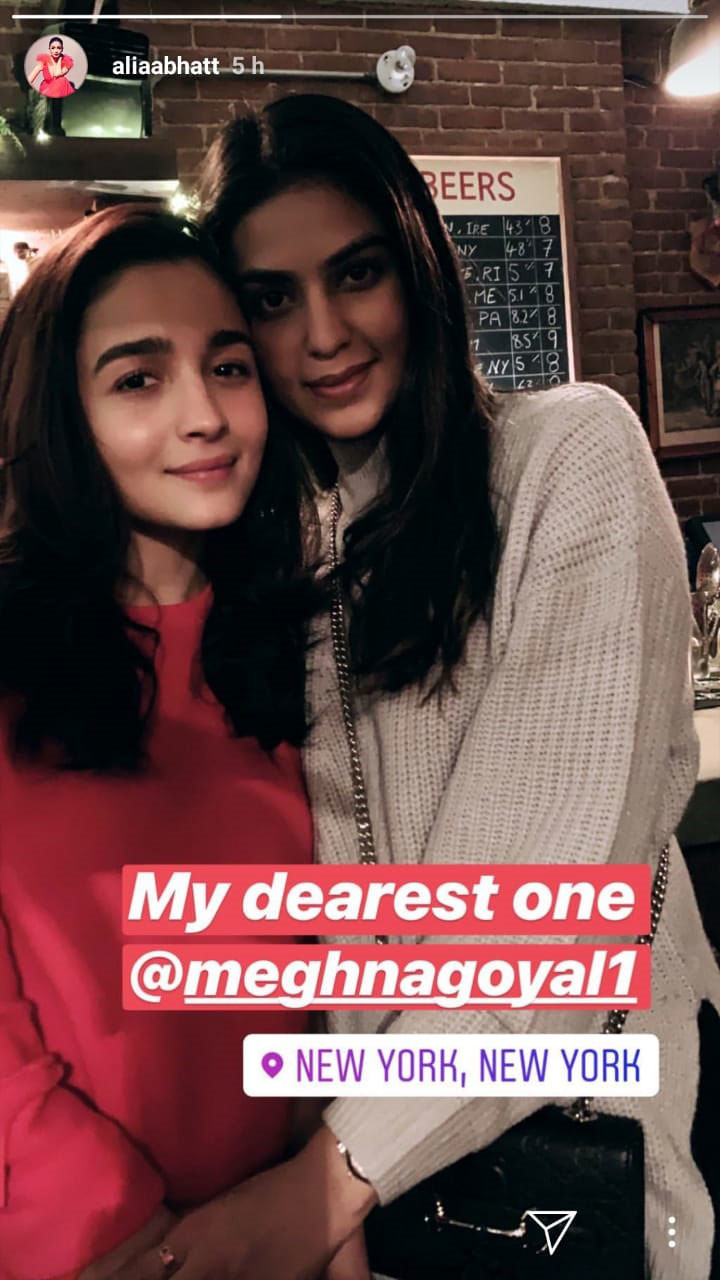 Earlier this month,
Alia Bhatt's father Mahesh Bhatt had confirmed they relationship to The Telegraph.
He had said "Well, of course they're in love. You don't need to be a genius to get that! I love Ranbir… he's a great guy. What they do to their relationship is something they'll have to figure out. Whether it's heading towards that port called 'marriage' — which is an institution that needs to be questioned in the second decade of the 21st century — is something for them to figure out. I'm no one to hazard a guess when that would happen or which way the relationship is going. It's life and life needs to be lived on its own terms. Let's wait and see what tomorrow brings for us!"
Image Source: instagram/ranbirkapooruniverse