Ranveer Singh Gets His Revenge From Ranbir Kapoor. This Meme Will Make Your Day!
Yesterday, we told you how top stars and filmmakers from Bollywood went to Delhi to meet the PM. And during their travel, a lot of videos and pics made way to the Internet. It is here that an extremely funny meme caught our eyes and we bring that to you for laughs. Check it out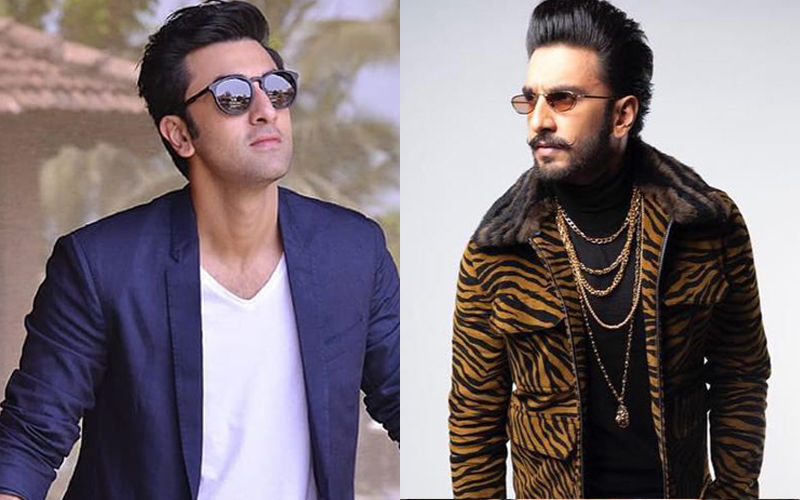 Ranbir Kapoor and Ranveer Singh share an extremely friendly equation, in spite of having a common past (Read Deepika Padukone)They have hung out, danced together and joked around a lot in the past. And probably this is one of the reasons that their memes and funny posts keep cropping-up on social media.
Here's a latest one. You may recall, a picture from Priyanka Chopra's father, Dr Ashok Chopra's funeral, made way to the Internet and grabbed a lot of eye balls as it showed Ranveer overlooking mysteriously at Ranbir Kapoor and Deepika Padukone, who were standing together. Now, cut to yesterday- Stars during their travel to Delhi to meet PM, where in a picture, Ranveer Singh is seen walking ahead with Alia Bhatt (Ranbir's ladylove) while the Sanju star is looking upon from behind with a very strange expression. Wondering what the meme is? Check it out below and be assured that you won't need us to explain any further:
It's great to see stars moving on and leaving their past behind. A classic case in point is Deepika Padukone mending bridges with Katrina Kaif. The ladies are now in a great space and apart from
Kat attending Deepika-Ranveer's Mumbai wedding reception
; they both have also followed each other on social media. What do we say? Let bygones be bygones and make room for such hilarious memes!
Image Source: Instagram/ranveersingh,_ranbir_kapoor_official_