Salman Khan: I Expected Critics To Rate Tubelight In Minus, Glad That They Have Given 1 Star
Here's Salman Khan's strong reply to the critics who have rated his latest release Tubelight below average. He even feels that audiences went out to see a certain kind of film and ended up watching a different film...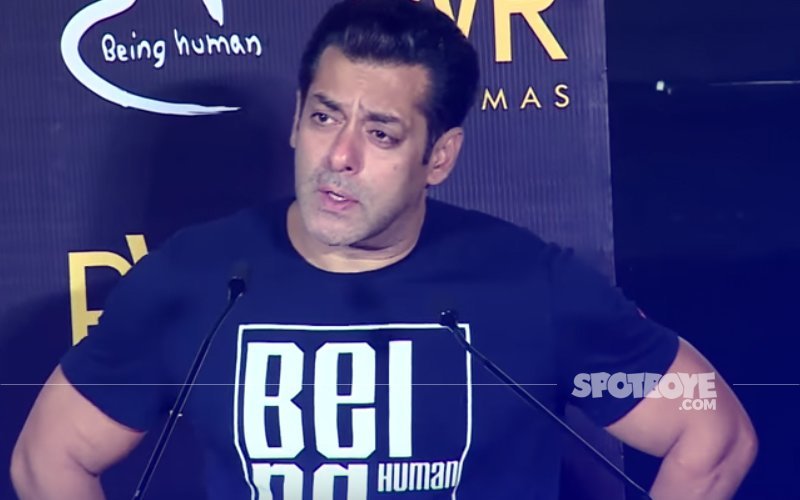 Salman Khan's
Tubelight has been panned all over.
From critics writing the film off
to audiences coming out of the theatres and cursing the film. But considering it's a big Salman release, and that too on a long Eid weekend, the film would earn decently.
But is Salman bothered at all about the negative reviews for the
Kabir Khan
directorial?
Definitely not. Watch this video to know why
At an event last night, Salman got together with the whole cast and crew of the film to celebrate its release. During the media interaction, he was asked about the negative reviews which Tubelight has been getting. Salman sarcastically said, "I thought critics will rate Tubelight in minus 3 or 4. But I am very happy that they have given 1 and 0.5 stars."
Moving on he also said, "Reports suggested that people don't want to see me crying onscreen. So I would like to put this word out to all that this film isn't that kind of a film where you come in, dance, mouth the popular dialogues, and have merry. This is a very emotional film and quite different. So people who have gone to watch the film went in with different expectations and got to see something very different."
Even after the critics and audiences writing off the film, let's wait to see financially how well has Tubelight performed at the box-office on Day 1. Stay hooked to SpotboyE.com for the first day collection figure.
Thumbnail Image Source: SpotboyE Team