Salman Khan's Lawyer Issues An Official Statement, Says "Judgement Has Come As A Surprise"
Salman Khan's lawyer has released a statement where he has raised some points about the acquittal of the 5 co-accused in the Blackbuck Case. Not just that, he even mentions that the sessions court will hear the bail plea tomorrow morning at 10:30 am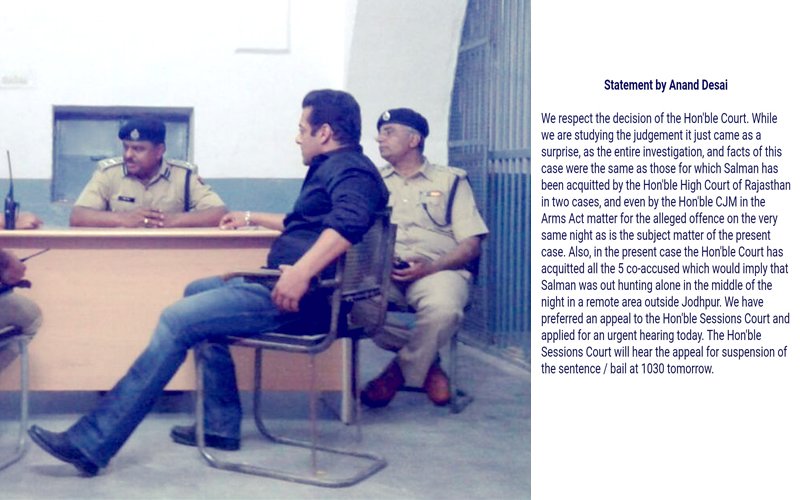 Salman Khan's lawyer, Anand Desai, just released a statement to the media saying that his team has appealed to the sessions court, which will hear the appeal tomorrow at 10:30 am.
The statement clearly says that although the judgement of the court came as a surprise to all of them, they respect the decision of the honourable court.
There are two others who are accused in the case -- travel agent Dushyant Singh and Dinesh Gawre, Salman's assistant at the time. Gawre is still absconding.
It is said that Salman and some of his co-stars from Hum Saath Saath Hain (1999) allegedly went on a hunt and killed an endangered species of blackbuck. This happened when the crew was shooting for a segment of the film in Jodhpur. There were mass protests by the Bishnoi community of the area, and finally a case was lodged against the actors.
Image Source: SpotboyETeam