It's official now. It is the name that was being hotly discussed. It's gonna be Salman Khan's ex Katrina Kaif who will step into Priyanka Chopra's shoes in Bharat. Salman shared the news on social media just now.
Salman captioned Katrina's pic as, "Ek sundar aur shusheel ladki jiska Naam hai @katrinakaif .... swagat hai aapka #Bharat ki zindagi mein .... (sic)."

Ali Abbas Zafar told Mumbai Mirror this morning, "I am extremely excited to work with Katrina and Salman again. We have had exciting collaborations in the past. Katrina got on board in the 'Nick' of time for this project."
It would be recalled that the Khan-daan was pretty unfazed about Priyanka's exit. Talking EXCLUSIVELY to SpotboyE.com, Salim Khan had said yesterday, "Koi bhi aa jayega uski (Priyanka's) jagah par."

Salim Khan was his usual calm self (has undergone a lot whenever Salman landed in trouble) yet again. His home-production Bharat which has seen Priyanka Chopra ditching the film (the news had caught fire on the Internet) had not ruffled him. At least that's what came across in the telephonic chat we had with him, on Saturday morning.

"It's okay whatever happened. Priyanka is not doing Bharat, let her be. Such things happen in our industry," he told us.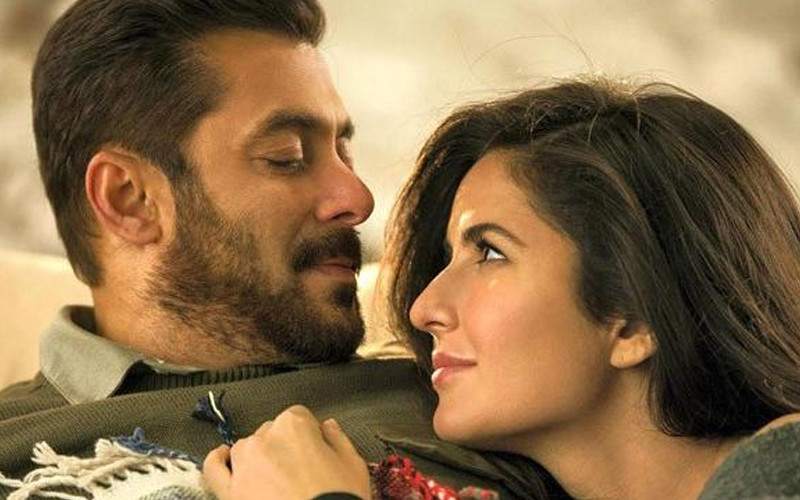 Salman Khan And Katrina Kaif

"Has it happened for the first time that someone has left a film? Our very own Zanjeer went through so many ins and outs," he continued.

But Priyanka's walkout has come quite at the nth hour isn't it, we asked? "Nope, it's not the nth hour. And I repeat, such things happen- sometimes they happen for date issues, or the role, or even the money aspect. Aur kabhi aadmi ki kuch apni majbooriyan hoti hai. I haven't yet got into the details of why Priyanka left Bharat, but we shall soon cast someone else. We are not upset with Priyanka. Salman Khan is also not upset," Salim Khan added.

Anyway, woh kehte hain na, kisika agar nuksaan toh kisika faida. Maybe that's exactly what has happened here.