Sanju Poster: Ranbir Kapoor & Sonam Kapoor Take You On A Crazy Romantic Ride
After intriguing fans with multiple posters of Sanju, featuring Ranbir Kapoor, Rajkumar Hirani unveils yet another poster of the much-awaited biopic, featuring Sonam Kapoor, besides the actor. The actress will play Ranbir's love interest...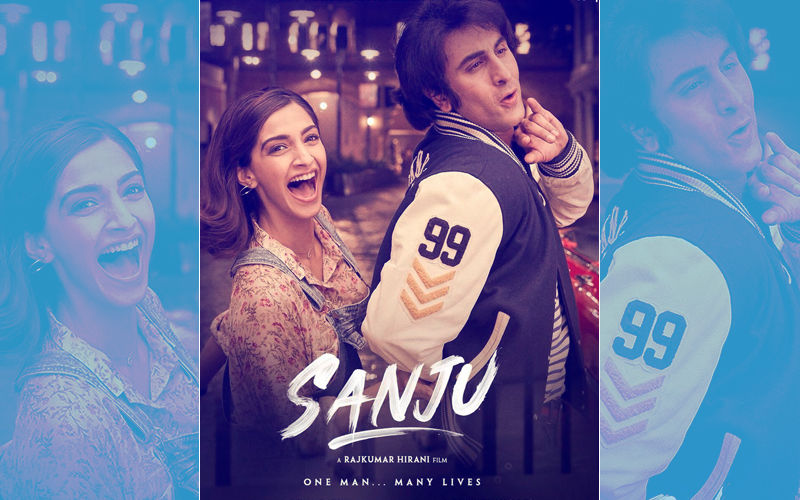 After intriguing the fans with multiple posters showcasing the varied looks of Sanjay Dutt spanning his life, director Rajkumar Hirani unveils yet another poster of the much awaited biopic. The new poster featuring Ranbir Kapoor and Sonam Kapoor takes us back to the retro era with the costume and hair dos. Showcasing the happy and vibrant couple in the backdrop of the retro era, the poster gives a glimpse of the actor's love life.
The newest aspect of the film showcases a free-spirited Ranbir playing Dutt along with Sonam, who will be seen as his love interest. While instances from his love life made headlines in the '80s, '90s, the film promises to present the lesser known instances of Sanjay's trysts.
The teaser of Sanju was released on April 24. It showcased the fact that Sanjay Dutt had 308 girlfriends. Sanju showcases the highs and lows of Sanjay Dutt's life-giving an insight into the unbelievable story of the actor. From abusing drugs to an extent that his lungs gave up at the age of 22 to building Bollywood's most enviable physique; from flying around in charter planes to begging on the streets to be able to afford a bus ticket; and from staying in luxurious hotels in New York with views of the great American skyline, to serving time in a tiny cell at Yerwada jail – the teaser of Rajkumar Hirani's Sanju is a riveting watch.
Written and directed by Rajkumar Hirani, the film will also stars Paresh Rawal, Manisha Koirala, Vicky Kaushal, Sonam Kapoor and Dia Mirza amongst others. Produced by Vinod Chopra Films and Rajkumar Hirani Films in association with Fox Star Studios, Sanju is set to be released on June 29, 2018.