Sooryavanshi POSTPONED: Akshay Kumar, Ajay Devgn, Ranveer Singh Starrer To Have A New Release Date Amid Coronavirus Outbreak?
Reportedly, the release date of Rohit Shetty's Sooryavanshi starring Akshay Kumar, Ajay Devgn and Ranveer Singh has been postponed due to coronavirus scare, read on to know the full story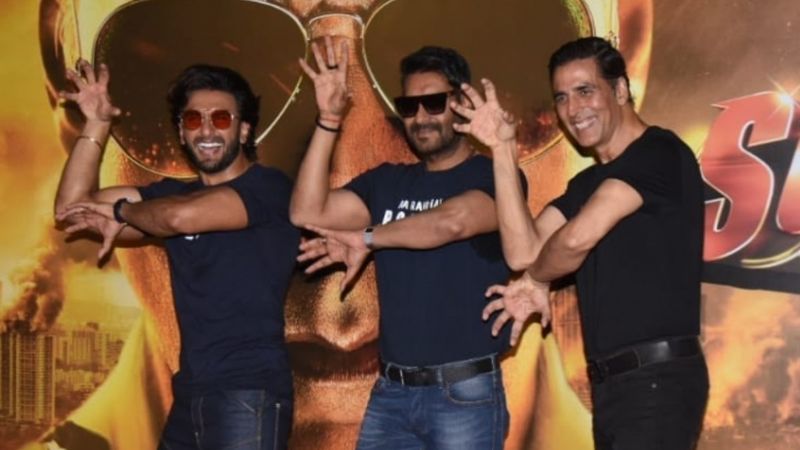 The coronavirus outbreak has led to the worldwide fear and panic with people across so many countries, including India, facing the deadly virus. So far, more than 70 cases have been diagnosed in India itself, as a consequence of the same, there has been a lot of chaos and adverse effects among so many sectors, including that of the Indian film industry. Now, if the recent reports are anything to go by, the release date of the highly-awaited Sooryavanshi, starring Akshay Kumar, Ajay Devgn, Ranveer Singh and Katrina Kaif, has been postponed further. Yes, you read that right!
As per Bollywood Hungama, a song launch of Sooryavanshi was slated to happen; however, it got canned due to the coronavirus scare. And, now, the producers are organising several meetings to zero on the new release date for this Rohit Shetty biggie. A source close to the film's production told to the portal, "Though the exact date is not confirmed yet, the announcement of the delay and the new release date is expected to be done on the coming weekend."
They added, "The postponing of Sooryavanshi's release seems like a wise decision now since footfalls to the theatres seem to be falling at many places both in India and overseas. The Coronavirus threat is real and people don't want to take any chances." Let's wait for an official announcement though.
In other news, the recently-organised #ShameOnRohitShetty trend on Twitter has reportedly created a rift between Katrina Kaif and the filmmaker, so much so, that he has apparently unfollowed the actress on Instagram.
Read the full story here.
image source: viral bhayani