Sushant Singh Rajput Kisses And Makes Up With Someone, Guess Who?
No love lost between SSR (as Sushant Singh loves to call himself) and producer Bunty Walia. Last night, they hung out together and met like nothing unpleasant had happened between them before. That's what we call 'maturity'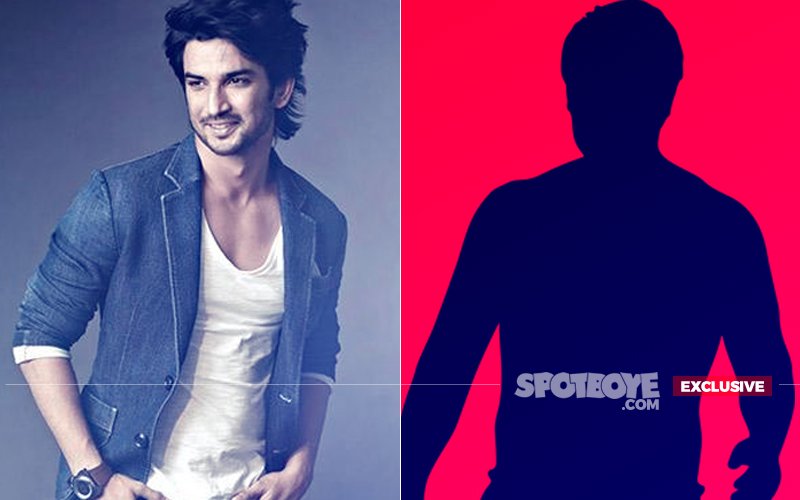 Bollywood producer Bunty Walia had expressed in Mumbai Mirror dated that it is unfortunate that
Sushant Singh Rajput
missed the bus of his spy thriller Romeo Akbar Walter (RAW)- because he wanted to shift the shooting dates.
Walia had chosen to speak in a very dignified way and did not elaborate on Sushant's preference.
We had published it the same evening what he did not say
, knowing him and his nice demeanor, often masking the details. The quote in Mumbai Mirror had strongly reflected that he was grossly upset--- but all that is a thing of the past.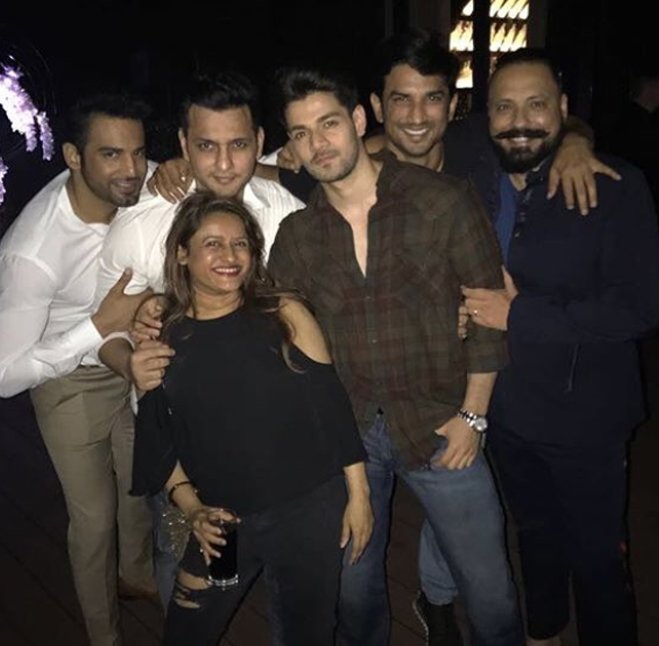 Sushant Singh Rajput Parties With Bunty Walia

Kisine sach kaha hai, there are no permanent friends and enemies in the film industry.
Last night, Walia and Sushant kissed and made up at a party hosted by Baba Dewan. SEE PIC ABOVE, you can't miss Sushant's arm over Walia's shoulder.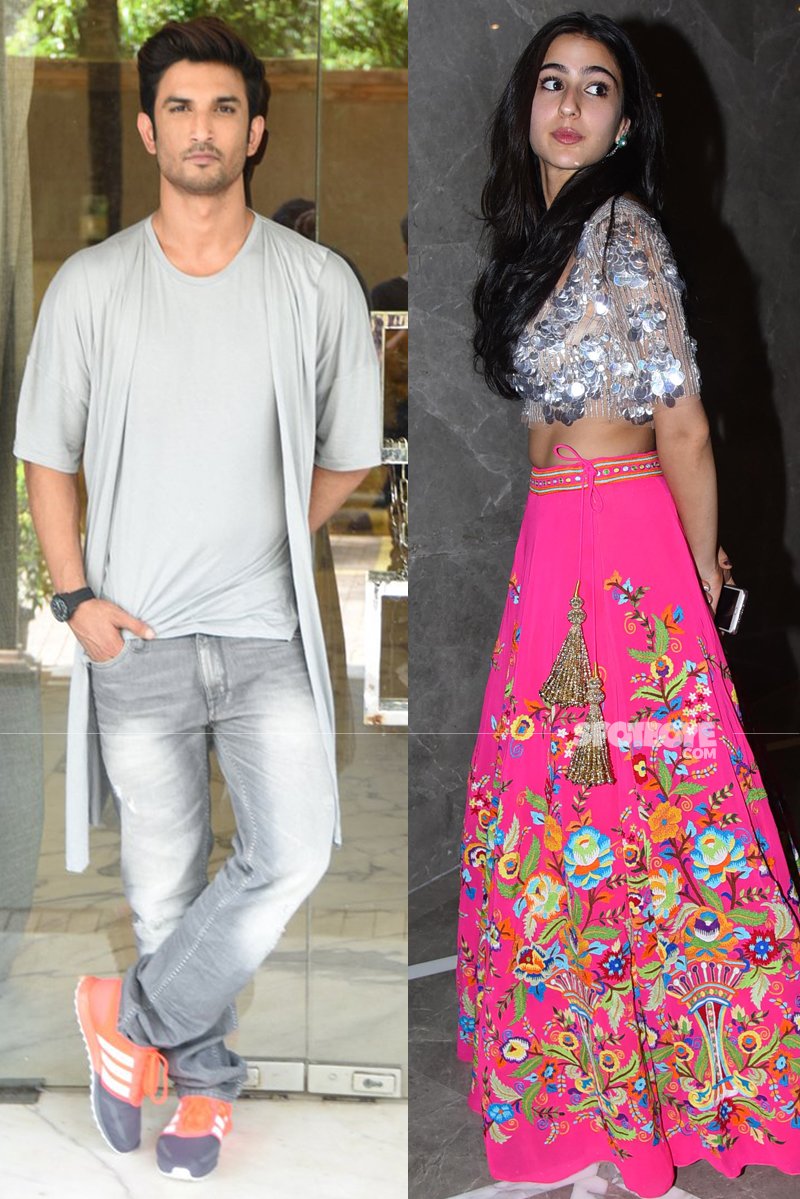 Sushant Singh Rajput And Sara Ali Khan


Rewind: Ab hua yeh tha that Sushant informed the film's other producer Ajay Kapoor (yes, the same guy who quit T-Series after serious differences with Bhushan Kumar and SpotboyE.com was the first to bring that story to light) that he wants to leave RAW.
When prodded, Sushant told Kapoor that his dates of RAW are clashing with those of Kedarnath.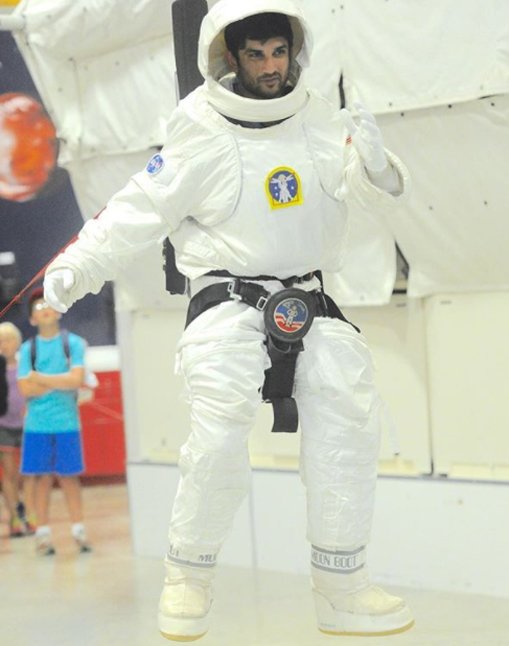 Sushant Singh Rajput Dressed As An Astronaut For RAW


Talking to SpotboyE.com, Kapoor had endorsed this, saying, "Yes, he told me that he wanted to do Kedarnath and hence will not be able to accomodate RAW. I don't know how the dates clashed etc because we had discussed them beforehand, but we could not wait for him, shook hands like two gentlemen and went our different ways." Never to meet, err, work again, Mr Kapoor? Anyway, now Abhishek Bachchan is in the running for the role and that too, in our style of tracking EXCLUSIVE stories, we had told you AHEAD of everyone else.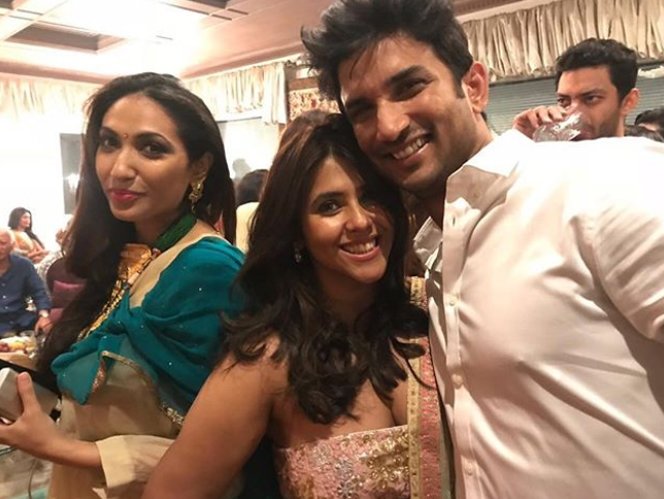 Sushant Singh Rajput With Ekta Kapoor And Prerna Arora

Kedarnath is produced by Prerna Arora-Arjun Kapoor in association with
Ekta Kapoor
, and directed by Gattu (
Abhishek Kapoor
). RAW is produced by Bunty Walia-Abhishek Kapoor-Dheeraj Wadhawan and directed by Robbie Grewal.
Coming back to last night's party, well, Walia confirmed that he and Sushant kissed and made up. He sent us a 'Yes' replying to our query on SMS- but true to his nice demeanour like we said earlier, chose to NOT detail the patch-up episode.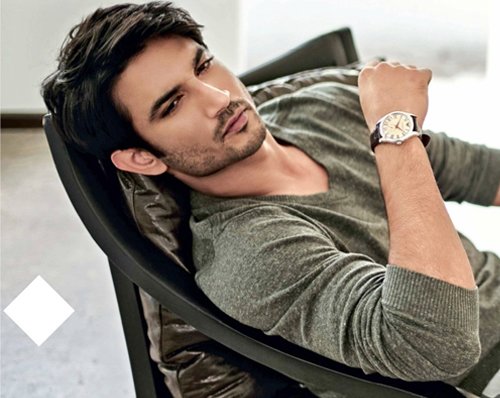 Sushant Singh Rajput
Image Source: Manav Manglani, APH Images, instagram/buntywalia, instagram/sushantsinghrajput, & instagram/ektaravikapoor