Taapsee Pannu Discusses Menstruation: Having Periods Is Common To Meghan Markle And Me
The Mission Mangal actress supports a Mumbai based NGO to create awareness about menstrual hygiene. Says the children must be educated about this physical change way before their adolescence phase in their lives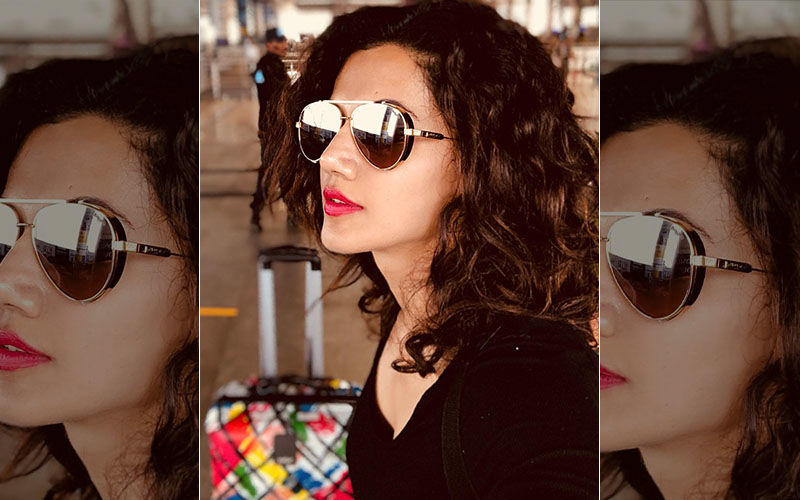 Actress Taapsee Pannu is enjoying her winning streak at the box-office, all thanks to her last release GameOver that was received well. Meanwhile there are great expectations from her next flick, Mission Mangal. The actress was recently in news for her reply to Rangoli Chandel's comment that referred to her as a
"sasti-copy" of Kangana
. In an exclusive interview with SpotBoyE.com, instead of erupting and adding fuel to the fire, she took it as a compliment. Moving from the movie buzz, she has joined hands for a noble cause now.
The actress will support and create awareness about menstrual hygiene by distributing sanitary napkins manufactured by local producers. This Mumbai based NGO was also one of the NGOs visited by Duchess of Sussex Meghan Markle when she visited India in January 2017. According to her, children should be educated about menstrual hygiene before they hit their teenage phase in their lives. As educating them when they are in that phase is too late and lot of information about the same in misinterpreted.
She said during her conversation with Mumbai Mirror, "Even in a regular middle-class household in Mumbai and Delhi, periods are discussed using furtive gestures and awkward eye contact. Having periods is common to Meghan Markle, me and every other woman in the world. With great power comes great responsibility, and if people like her contribute and support this kind of initiative, it widens its reach, as she is in a power position."

Sharing an incident from her life, she revealed that how she always asked her mother to buy her sanitary pads, to avoid the awkwardness. Regular menstrual cycle indicates a health woman and she should be educated about health hazards in the early phase.
Mentioning about Akshay Kumar's movie PadMan which entirely spoke about menstruation, talks about period should be normally incorporated in the movie.
Image Source: Instagram/TaapseePannu