The Lion King: Shah Rukh Khan's Son Aryan Khan Sounds EXACTLY Like His Dad In The Latest Teaser
After the release of Shah Rukh Khan's teaser as Mufasa, the fans have been introduced to SRK's son Aryan Khan as Simba. And we are not exaggerating when we say that the two sound - EXACTLY ALIKE!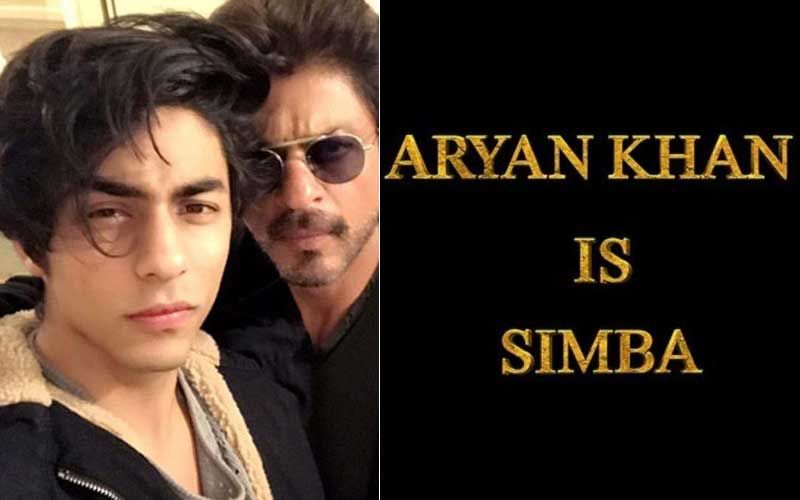 After unveiling the first official teaser of Shah Rukh Khan as Mufasa in The Lion King, now Disney has dropped the teaser of Simba from the same film. The voice of Simba has been given by none other than SRK's son Aryan Khan and we must tell you after hear Aryan Khan and Simba in the latest teaser, it would be hard to believed that he actually is Aryan and not SRK because the star kid sounds exactly like his dad. Yeah! that's true.
Shah Rukh shared the teaser of Aryan Khan on social media and called his son, "Mera Simba." Watch the video below:
Well, it not just you and us who felt that Aryan Khan actually sounds like SRK, a few twitterati have also felt the same way and expressed their feeling in the comments on the video. A user wrote, "Its like you only dubbed for #Simba as well!! Aryan," while another said, "I thought it was you!!!! your voices are exactly the same.. i never thought that profound voice will be at least inherited by someone.. in fact this voice sounds better .. Aryan you are already a star baby."
I thought it was you!!!! your voices are exactly the same.. i never thought that profound voice will be at least inherited by someone.. in fact this voice sounds better .. Aryan you are already a star baby 😘

— Мадара Умаянгани (@SRKmeriJAAN) July 11, 2019
Talking about the film, SRK, in a statement said, "For one, it didn't have a human being in it, and (secondly) it was a film that was based on the relationship of a father and a son. That was special. It's the kind of movie that you can watch with all your children, whatever age and stage they are at. Even without being an actor and just as an audience, the movie is a wholesome experience. It's a complete film."
Images Source: instagram/iamsrk,youtube/waltstudiodisney