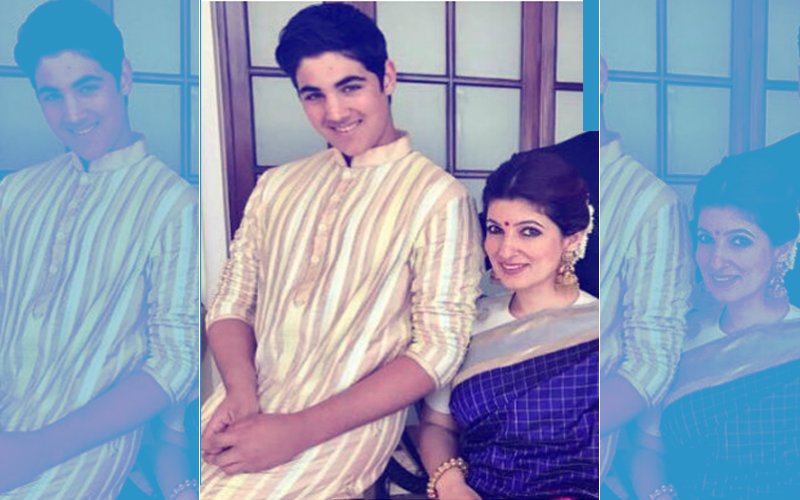 Akshay Kumar's son, Aarav Bhatia, is a prankster just like his father. And recently he pulled a fast one on none other than his mother Twinkle Khanna.
Narrating an old incident to Mid-Day, Twinkle said, "I don't even like my children watching my movies. And my son is such an a**. He keeps replaying a clip from the film 'Jaan' (1996), where I am kissing around a man's nipple. He made a collage out of this for one of my birthdays. It's sick (laughs). I don't think my family has been supportive of what you think has been a great career! (sic)."
Now, that's what's called a great prank, isn't it?
Coming to talk of her failed acting career, Twinkle has time and again said that she couldn't act at all. She may not have been a great actress, but she definitely has her way with words. As Mrs Funnybones, she has become a popular columnist and author of two books.
Image Source: instagram/twinklekhanna_fc