We woke up today to the news that Vinod Khanna, who has spent the past six days at the Hurkison Das Hospital (Sir H.N. Reliance Foundation Hospital and Research Centre) in Girgaon, was doing rather poorly. A picture of the 70's superstar, dressed in hospital scrubs and looking like a shadow of his former self, was going viral and we were shocked and saddened to see the image which showed him looking extremely fragile and frail.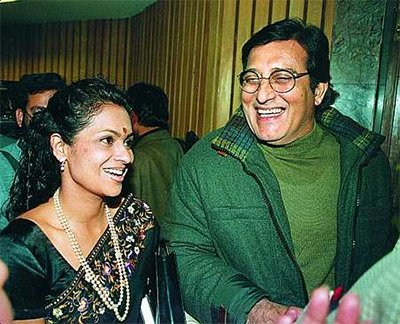 Image Source: magnet

Since then, rumours have been rife that the 70-year-old star's health is deteriorating. Rumours even suggested bladder cancer.

A few hours ago, Irrfan Khan expressed his dismay when he saw the image of the famously dapper star looking unwell.

"I hope Vinod Khanna gets well soon. If needed, I'll donate one of my organs to him. I think he is the most beautiful person in the entire industry," Irrfan told reporters at the trailer launch of his upcoming film Hindi Medium.

To get an update on the superstar's health, we called up Sakshi, Vinod Khanna's youngest son. He said, "Khanna family will soon issue a statement on my father's health status."



image Source: vk

Probed further and asked whether Vinod Khanna is still in the hospital or back home, he reiterated: "The statement which we will give out shortly will clarify everything."

Meanwhile the hospital refused to comment on the ailing superstar's health. Vinod Khanna's older sons, Akshaye and Rahul remained unavailable for comment, despite our best efforts to make them talk.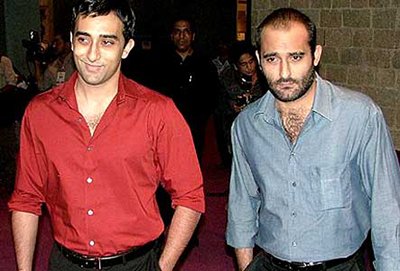 Image Source: starsunfolded

Vinod Khanna was rushed to the hospital on Friday night but his family managed to keep the news under wraps. It was on Wednesday evening that the news of his illness first broke and then Rahul Khanna gave an update about his father's health. "Dad was hospitalised on Friday for severe dehydration. The situation was quickly brought under control, he's doing much better and the doctors are looking to discharge him soon," Rahul told a news agency.

A source close to Vinod Khanna told SpotboyE.com, "Vinodji has been battling a health issue since quite some time actually"

Seems, the matter is far more serious.

Thumbnail Image Source: sunflower,images