Toilet: Ek Prem Katha, one of the most awaited films of 2017, has run into unforeseen trouble.
Whispers in the industry claim that the
Akshay Kumar
starrer has been leaked and that a pen drive with the full film was found in a gym.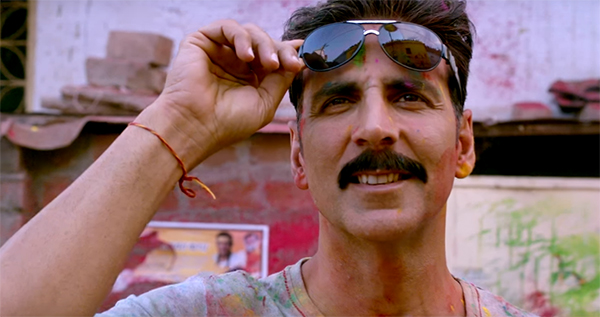 Akshay Kumar In Toilet: Ek Prem Katha
Earlier today, it was reported that Akshay was unhappy with the promotional strategies used by the film's co-producer Viacom 18 in the run-up to its release on 11 August.
And now this!
Buzz is, a man with the pen drive boasted that he has the film on his drive.
Who the hell is this guy and does he know that his actions are illegal? We hope this idiot is just lying for attention.
This is a shame.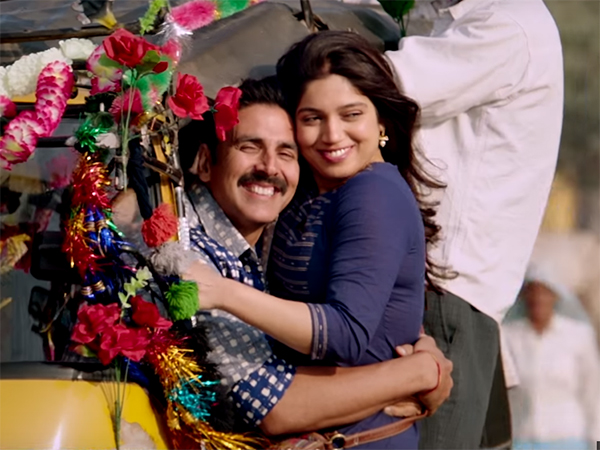 Akshay Kumar And Bhumi Pednekar In Toilet: Ek Prem Katha
The Toilet- Ek Prem Katha trailer was unveiled during the mid-innings show of the India VS South Africa Champions Trophy match in June.
Toilet-Ek Prem Katha is set in rural India and the trailer introduces us to Akshay Kumar's character, a man who will do anything to find himself a wife, even marry a buffalo to ward off the ill effects of his kundli.
Bhumi
is a feisty small town girl and they fall in love and get married. But soon she realises that her husband's home does not have a toilet. Their love story hits a roadblock when Bhumi refuses to perform her morning ablutions in the open and demands a toilet.
What follows is a revolution of sorts with Akshay and Bhumi leading it.
We hope that the culprits who have created this mess are brought to book!
Toilet: Ek Prem Katha is jointly produced and presented by KriArj Entertainment (Prerna Arora & Arjun N Kapoor) and Viacom 18.

Image Source: hitang & mazale