Straight to the point. Their lawyers expected a huge fracas between the two parties, but neither Farhan nor Adhuna pulled the swords out.
"It was the most dignified couple at the negotiating table. Even the most graceful celebrities have vented out some discordant notes when they sit down for the negotiation. Farhan-Adhuna case is perhaps the first exception," says an eye-witness.
Added the witness, "You will not believe but Farhan and Adhuna have not told even their respective lawyers till date about why they are parting ways. Every divorce lawyer gets to know from his/her client all about his/her issues that he/she has with her partner, but these two had nothing to complain to the world. Of course they must have had serious issues to have taken this drastic step but they just said 'It's over, we are incompatible with each other, bas' and maintain just that, even now. This all shows their class."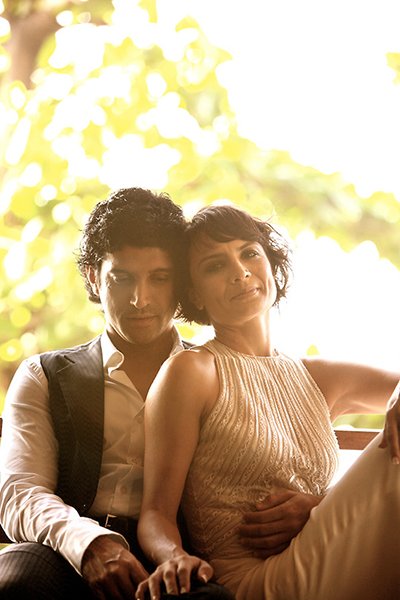 Image Source: photoshelter

Sometime in April, Farhan and Adhuna will complete a period of six months of separation which in turn would grant them legal separation.

Reportedly, the jointly owned bungalow goes to Adhuna. Moreover, Farhan give her a one-time alimony and invest in security of his daughters' future. The custody of the children will remain with Adhuna, but Farhan can meet them anywhere anytime.

Farhan Akhtar and Adhuna Bhabani were spotted at Bandra family court to attend counselling session.

Bollywood was jolted early this year when reports of Farhan-Adhuna marriage having gone kaput started doing the rounds. The couple who had been married for 16 years, then gave out an official statement announcing their split and requested for privacy.