WHAT! Nargis Fakhri REVEALS Movies Affected Her Mental And Physical Health, Says, 'My Body Was Telling Me I Am Not Being Able To Handle It'
'Rockstar' actress Nargis Fakhri reveals she took a break from movies because it started taking took a toll on her mental and physical health!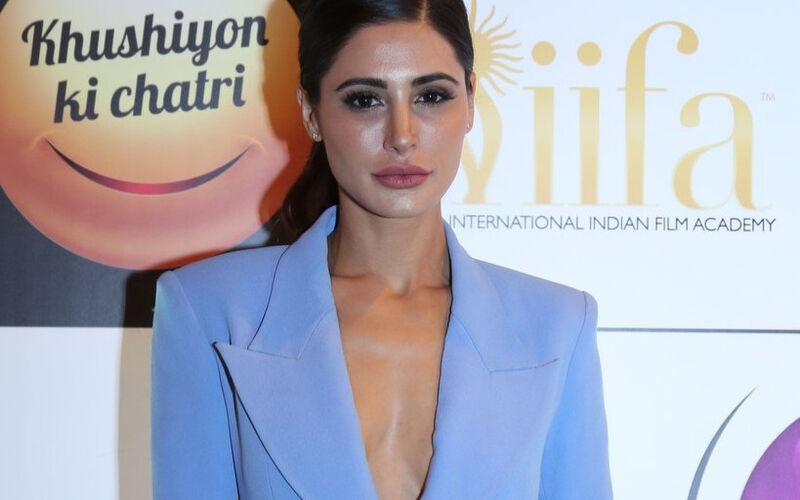 Bollywood actress Nargis Fakhri made her impressive Bollywood debut opposite Ranbir Kapoor in 'Rockstar'. The Imtiaz Ali directorial earned her critical acclamation as well as fame. Post this Nargis went on to feature in several films like 'Madras Café', 'Main Tera Hero', and 'Housefull 3'. The actress later took a break and went to the USA with her family. Now, in a recent interview, Fakhri has opened up about taking the break and revealed the reason behind it.
Speaking with News 18, Nargis asserted that the films took a toll on her mental and physical health. She recalled there was a time when she had a lot of physical ailments and they started interfering with her daily life. The actress explained that she knew in her mind she needed a break from the showbiz world. Nargis was quoted saying, "I had a lot of physical ailments that were interfering with my daily life. It was very difficult to ignore these problems. My body, in a way, was telling me that it's not being able to handle it. I knew it in my mind that I had to take a break because I wasn't the happiest person." ALSO READ:
Nargis Fakhri On Taking A Break From Acting: I Was Told You Will Just Disappear; I Didn't Want To Give Into That Rat Race'
While comparing Bollywood to the hamster wheel, America's Next Top Model fame star said she felt like a rat race that is never-ending. "You've to invest your soul when you're acting. Actors need more than a few days of break to get in touch with themselves again," Nargis further explained.

The actress added that despite being warned by her agency, she took the break. Although she was aware that if she goes out of sight, she would be out of people's mind but at that time it was needed.
Nargis Fakhri was last seen in the 2020 released film 'Torbaaz' which also starred Sanjay Dutt. She will next be seen in the upcoming Telugu film 'Hari Hara Veera Mallu.'