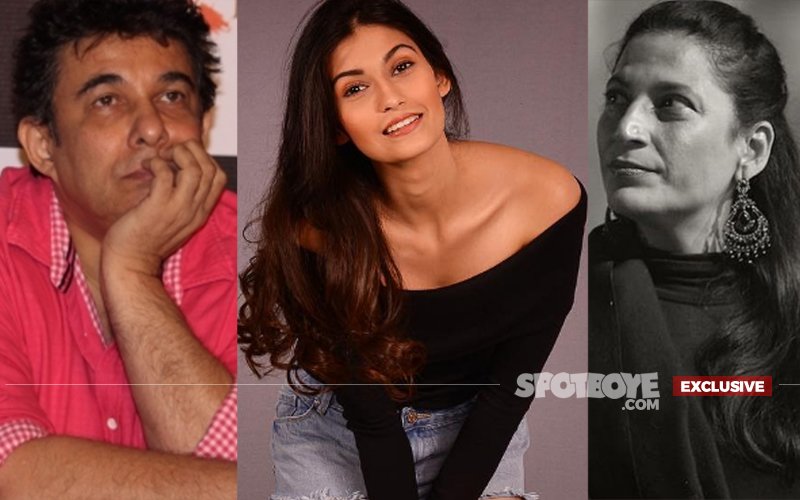 Your browser does not support the video tag.
Deepak Tijori's family life is truly in tatters. The actor's wife Shivani (Deepak is her second husband) has virtually thrown him out of their 4-BHK in Goregaon where they once lived happily, and he is rarely in his flat and often at his friend's place. Shivani filed for divorce and maintenance (for herself and Samara), which Deepak can ill-afford. However, Deepak then realised that Shivani is not his legal wife! Well, believe it or not, Shivani and Deepak's marriage was 'Null & Void' because she had not officially divorced her first husband.

So where is this heading? Well, firstly let us tell you that neither Deepak nor Shivani has any inclination to reconcile. And Shivani is concerned about her daughter.

The only way that she can get money from Deepak, as per her calculation, is if she convinces Samara, who is 20, to file for maintenance- which is amount to suing her father in Court.

Under Section 125 CRPC, an adult unmarried daughter can claim maintenance from her parents. A source says, "But for that, Samara will have file a pertition individually. Shivani's petition holds no water."

Samara and Deepak's equation may have been affected by the animosity between the two parents and if Shivani is able to convince her or Samara feels the need herself, Deepak may be dragged to court by his own daughter.The young girl is within her rights to do that, and we are just bringing you the point at which the case stands.

This is the latest development in the sad personal life of the '90s star who has hits like Khiladi, Jo Jeeta Wohi Sikandar, Anjaam and Ghulam, in his resume.

Shivani has also been wishing that she gets the Goregaon flat in her name, but our source says that Deepak and Shivani are joint owners of it.

Deepak, we hear, is trying his best to sort out this sordid affair. He would love to settle the Samara issue and end it in her welfare.

What a mess! And it continues...

We hope for the Tijoris that they end their big fight soon.




Thumbnail Image Source: topnewstoday & instagram/samaratijori