Mere Khatarnak Nawaz bhai.


Mwaafi chahta hoon. Disturb kar raha hoon. Today, I saw you in the fourth – or is it the fifth film?—in the last eight months. Must say that you're a busy person, thus begging your pardon again if you have to spend two or three-minutes perusing this e-mail to you.


What in the name of Babumoshai Bandookbaaz was this bang-bang-kiss-kiss gaga saga, directed by Kushan Nandy and written by one Ghalib Asad Bhopali, all add upto? Plenty of sound and fury signifying zilch, methinks. Meaning you are simply repeating your surly, snappy act from Gangs of Wasseypur. Fears are that your Gangsterbaaz and killer Raman Raghav image has begun to bore, at least to my goodself, to tears. Please, pretty please save yourself from stereotyping.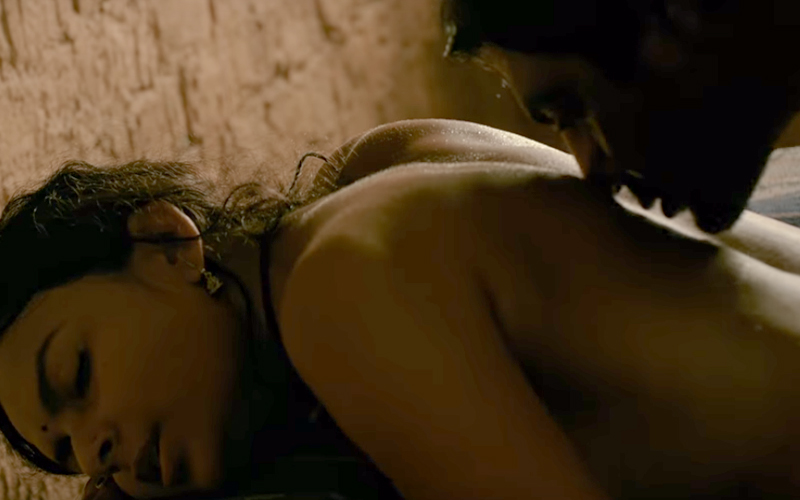 An Intimate Scene From Babumoshai Bandookbaaz


Okay, okay, you might argue that you do slide into comedy occasionally with Munna
Michael
and to a degree in Mom. My job is not to dissect your filmography right now. Still can't help bemoaning the fact that an actor of your calibre, discovered belatedly by the Bollywoodkars, is being ghettoised as a remorseless killing-smoochy-woochy machine. Bandh karo yeh 'voilence' and sex-vex business. In the long run, this brand of villainy, can be self-defeating, you know. Just thinking.

Now, you may huff what's wrong with the characterisation of your Babu Bihari, a contract killer employed by a corncatenation of creepy-crawly meanies? Nothing's right with it, maaf kijiyega. I mean you exterminate human beings, yeah human, and then sashay off for, thodasa quick sex ho jaaye in the small city, somewhere up there in the rubblelands of North India. How un-swachh is this?


It could be argued that such depraved dudes do exist in real life and all that vastakvikta. My point is Babu Bihari is showcased as a hero, glorified as a cool cat who does his own thing thang. Consequences and the guilt factor be damned The script or whatever points out that you, I mean the horror you're playing, has been on a murderous spree ever since he was 10 years old. That's not bold, bhai saab, just a cliché without any look-see into Babu's heart and mind, if he possesses those. Woes.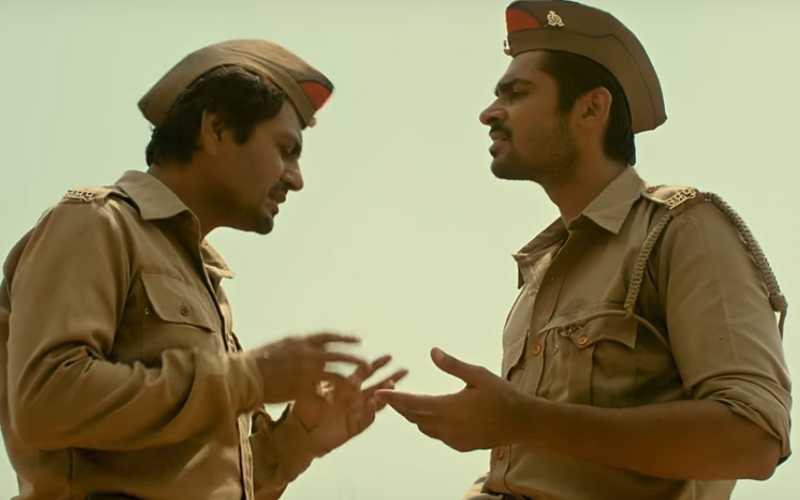 A Still From Babumoshai Bandookbaaz


By the way, I may be wrong (I usually am) but where was the story, kahaani, plot, conflict, jo bhi? All I could glean is that you're besotted by a fiery young woman (Bidita Bag exuding steam like a tea kettle), she wants you to avenge the despicable wrongs done to her. You do.


Now since life's complicated, an admirer of yours called Banke (Jatin Goswami) gangs up with you for a bit of bromance. The body as well as bawdy count escalates into a heap. And of course, you'll wise up. There's more to this Banke boy than meets a pair of eyes. Shiver me timbers.

Oh dear, by this point of the movie I was silently saying my prayers for your possible survival and those two magic words, THE END. By the way why did Kushan Nandy foist in a musical take on a Rabindranath Tagore anthem? If you could, do quiz your director about this: was it meant to symbolise the message of poetic, divine justice?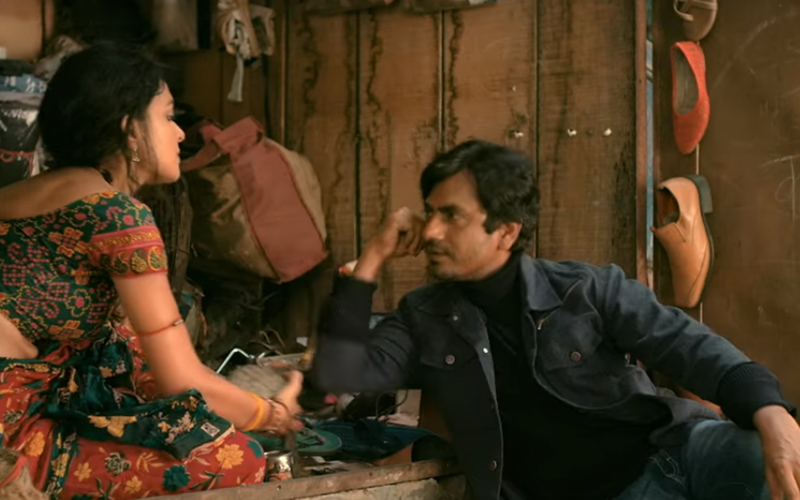 Nawazuddin Siddiqui With Bidita Bag In Babumoshai Bandookbaaz


Whateva. Bhaisaab, I can only say that I rather liked the photography by Vishal Vittal. The visuals were smooth, the non-story-telling was a punishment.


As for the supporting ensemble of actors, Biditaji did strike up a sliver of screen presence. Jatin Goswamiji was chalta hai. As for dearie Divya Dutta, chewing paan and looking nasty, she oozed enough of a Gabbarni menace to prompt me to wish I hadn't ever ventured into this B B.


Truly, bhai Nawaz, this bandookbaazigar flick gave me a nervous tick. I care. Hope you select scripts in the future with some wisdom and wit. All the best. Duas hamesha.


Image Source: youtube/saregamamusic & twitter/babubandookbaaz