Had F Scott Fitzgerald been alive he would have definitely felt happy with the relevance of his quote in today's Bollywood. The very title of the film is a metaphor for Govinda's halcyon days. Good ol'days when he was darling to many and shared an integral and a healthy relationship with the box-office.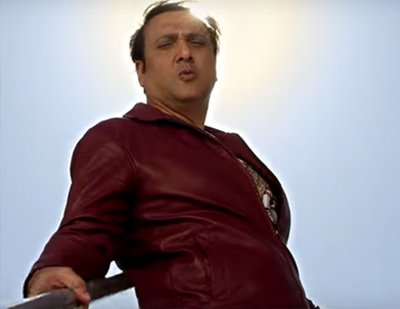 Image Source: youtube/zeemusiccompany

After watching Aa Gaya Hero, all one can conclude is the fact that the once dancing sensation and a versatile actor has now become a pale imitation of self. One cringes and wreathes in pain after watching this almost two-hour long Govinda's 'labour of love'. It only seems apt to conclude that Govinda either does not read newspapers or has no web connection at home as he seems clueless of what's happening around him. Had he had some understanding of the transformation Bollywood is witnessing, he would have rather opted to remake Sunset Boulevard and signed on to play the role of William Holden.

The film lacks everything. The initial trailer had given some sense that Govinda has boarded the wrong vehicle for his comeback but one look at the film and the conclusion is that he should not have boarded that vehicle at all. One cries buckets of tears seeing the man who once mesmerized the entire nation with his gyrations, comic timing and tearjerker performances.

In the role of a police officer Ravindra Varma, barring occasional glimpse from the star himself this is one film, which should be made mandatory in film schools only to tell future film students that this is how, a film should NEVER be made. The film boasts of some names, who over the years have accrued some name in the acting department – Makrand Deshpande, Ashutosh Rana and Murli Sharma. But all three of them together have redefined ham acting. I would really like to know their remuneration for the film.

The plot of the film is as wafer thin as the fate of a Guru Ram Rahim film at the box- office. Govinda as an upright police officer is hell bent giving his operation Abhinay Charka a fitting finale by bringing justice to this congregation of unwanted elements of society. He does so with the aid of few colleagues, and so called relatives interspersed with numerous song and dance routines in the company of bevy of beauties, Poonam Pandey being one.

The film also testifies the fact that that how delusional few Bollywood stars can be. The charm of spotlight and the pressure to remain forever young forces them to do things, which actually makes them forget who they are. Govinda is a perfect example. I won't even rattle names of Hollywood stalwarts when we have a shining example right in our own backyard in Anupam Kher who in his debut film played a 60-year-old when he was just 27.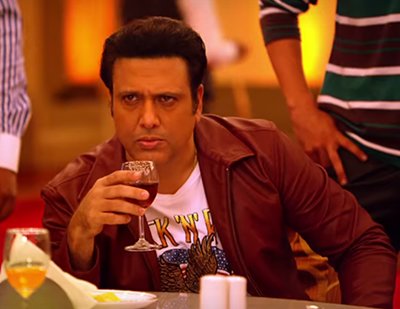 Image Source: youtube/zeemusiccompany

Bollywood has its own list of films that are so bad that one really enjoys them. Mid way, I too started praying for Aa Gaya Hero to join the 'coveted' list but my prayers remained unanswered after Govinda called it curtains with a public message. It remained just a bad film. Period.

After the film got over, I tried digging more into the background of the director Dipankar Senapati. His last assignment was as chief assistant director of the Mimoh- starrer Rocky. And I mumbled to myself – "I thought so."

I will go with one star just for Govinda's gyrations, pelvic movements and the 'khatiya' that makes a special appearance in the film for few seconds.




Thumbnail Image Source: youtube/zeemusiccompany & twitter/govinda_herono1