Met Gala 2021: BFFs Gigi Hadid in Prada And Kendall Jenner in Givenchy Look Their Fashionable Best While Reuniting On The Red Carpet
BFFs Gigi Hadid and Kendall Jenner were undoubtedly amongst the best-dressed in this year's Met Gala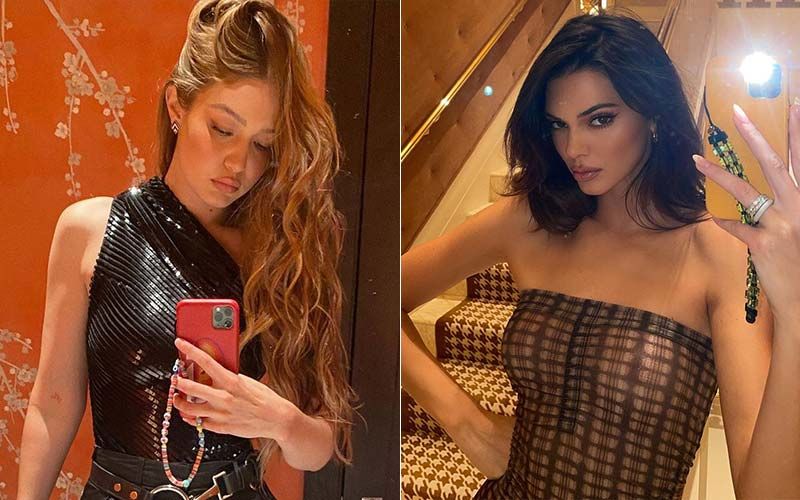 Best friends and two of the world's biggest supermodels, Gigi Hadid and Kendall Jenner, reunited at Met Gala 2021's red carpet and the internet can't stop swooning over their cutesy reunion. One of fashion's biggest and star-studded events, Met Gala, is held annually to raise funds for the Metropolitan Museum of Art's Costume Institute in New York. While the event was cancelled last year due to the pandemic, this year it's back with a bang.
This year's costume theme was "In America: A Lexicon of Fashion" and both Gigi and Kendall followed it to a tee, since many of this year's attendees channelled modern America and celebrated classic Hollywood style. The internet went all mush seeing the cute bond that Kendall and Gigi share, as the two greeted each other with a smile and a hand squeeze while crossing each other on the red carpet.
Kendall Jenner looked stunning in a custom crystal-choked Givenchy gown. The gorgeous sheer gown, which was embellished with glittering rhinestones for the night's American Independence theme, was a clear nod to Audrey Hepburn's sweet gala look in 1964's My Fair Lady. That dress also included the same jewel-embellished sleeves and a choker, minus the sheer factor.
Kendall carried off the nearly-nude dress with oodles of confidence as usual and definitely emerged as one of the best-dressed of the evening. The dramatic diamond collar was the perfect cherry on top. Kendall put her dark locks out of her face into a middle-parted neat chignon.
Gigi, on the other hand, looked like sheer perfection in a sleek white Prada column gown with a thigh-high slit, for the event. She wore long black leather gloves and styled her red hair up into a high ponytail.
She was seen on the red carpet without her partner Zayn Malik, with whom she shares a daughter named Khai. The two had last attended the Met Gala together five years ago in 2016.
After last year's cancellation, this year the Met Gala was pushed back from its traditional slot in May to this September. At this year's ball, the co chairs included Timothée Chalamet, Billie Eilish (the youngest co-chair in the gala's history), tennis champion Naomi Osaka and poet Amanda Gorman.\
Image Source: Instagram/gigihadi_dream/behnazlamoda/vibrant_fashion_corner/thegelbottle_norway/vogueitalia/runwaypower/gigihadid /kendalljenner