Amid Divorce Proceedings With Kim Kardashian, Kanye West And Irina Shayk Return To The US After Enjoying A Romantic Trip To France; They Have Been Dating 'For A Few Weeks'
Kanye West and Irina Shayk, who is rumoured to be dating, returned to the US after spending quality time together for three days in France. Read on!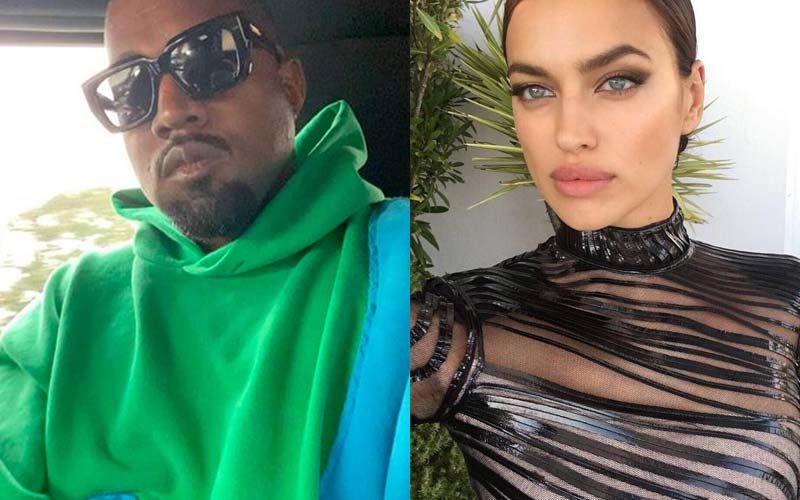 After parting ways with Kim Kardashian, Kanye West has reportedly moved on in his life. As per reports, Kanye is dating supermodel Irina Shayk and things are slowly heating up between the two. Kanye and Irina were spotted spending time around a luxury boutique hotel in the company of a group of people. On Wednesday afternoon, Kanye and Irina arrived in New Jersey together, following their romantic getaway to France.
A source informed Page Six, West, and Shayk disembarked from a shared private jet in Teterboro, NJ, but did not leave the airport together. The rapper and Russian-born supermodel were seen together in Provence this week, apparently celebrating West's birthday. As per a report on Page Six, Kanye and Irina have been dating for a few weeks now. Earlier, a report in People revealed that Kanye reportedly started pursuing her a few weeks ago.
'They have known each other professionally for years. He started pursuing her a few weeks ago. Kanye is a persuasive guy. He hung out with her in NYC before they celebrated his birthday in France,' the source revealed. Well, it took everyone by surprise when Kim Kardashian filed for divorce from Kanye West after almost 7 years of marriage. Earlier, in one of the episodes of Keeping Up With The Kardashians, Kim broke down as he talked about her divorce with Kanye.
During her candid chat with her sisters, Kim mentioned that Kanye goes and moves to a different state every year and that she has no choice but to be with him for the sake of their children. She added, 'I just think he deserves someone who will support his every move and go follow him all over the place and move to Wyoming. I can't do that. He should have a wife that supports his every move and travels with him and does everything, and I can't.'
Image Source:Instagram/KanyeWest/IrinaShayk