Angelina Jolie Putting Up A 'Struggling Single Mom' Act So Brad Pitt Goes Broke In Divorce Settlement? Read More HERE
It was recently reported that Brad Pitt won the tentative joint custody of his kids with Angelina Jolie. A report claims that Jolie is playing a 'struggling single mom' in court to force the OUATIH actor to go broke in a divorce settlement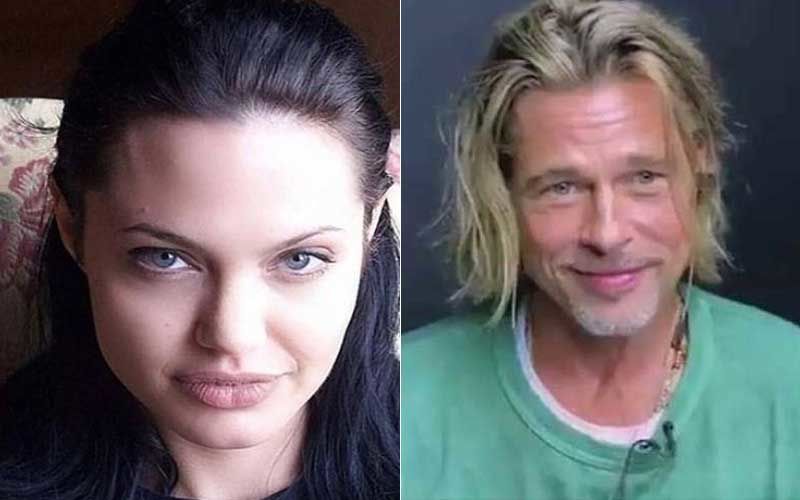 Hollywood stars Brad Pitt and Angelina Jolie's divorce and custody case news is everywhere in the public domain. Once the most loved and adored couple in Hollywood, Brad and Angelina are making headlines since they decided to part ways. It was recently reported that the OUATIH actor won the tentative joint custody of his kids with Jolie. A report claims that Angelina Jolie is playing a 'struggling single mom' in court to force Brad Pitt to go broke in the divorce settlement.
A few months back, New Idea reported that the Eternals actress was "playing dirty" to a whole new level with her latest ploy against her ex-husband Brad Pitt. According to a source in the report, Jolie could be "deliberately limiting her income to low-budget independent movies" to force more financial support from the Fight Club actor in their divorce. Another source in the report said, "She's still gunning for full custody." The source added, "And if that happens, Brad will be paying her child support, plus alimony. In other words, he'll be broke with no kids!" Amidst all this, the report also mentioned Jolie working on the Marvel film The Eternals which is her "significant income" at the moment. The insider continued, Angelina is "doing everything she can to play the 'struggling single mum' card to the courts, and has even suggested she'll have to streamline her staff."
Gossipcop.com has busted the truth and debunked the report, calling it a rumour. The website pointed out how Jolie might have argued for a more than a decent paycheck in exchange for her talents to play the role in the upcoming Marvel film The Eternals. The website also mentioned that Angelina's most recently released movie, Those Who Wish Me Dead was by no means a "low-budget independent" film.
Image source: Instagram/ ; SpotboyE Archives