Avengers: Endgame Deleted Scene: Tony Stark Aka Iron Man Meets His Daughter Morgan In Soul World
After the death of Iron Man aka Tony Stark in Avengers Endgame, Marvel fans were left heartbroken. Now, a deleted scene from the film has been released, and the video features Tony Stark meeting his daughter Morgan in the soul world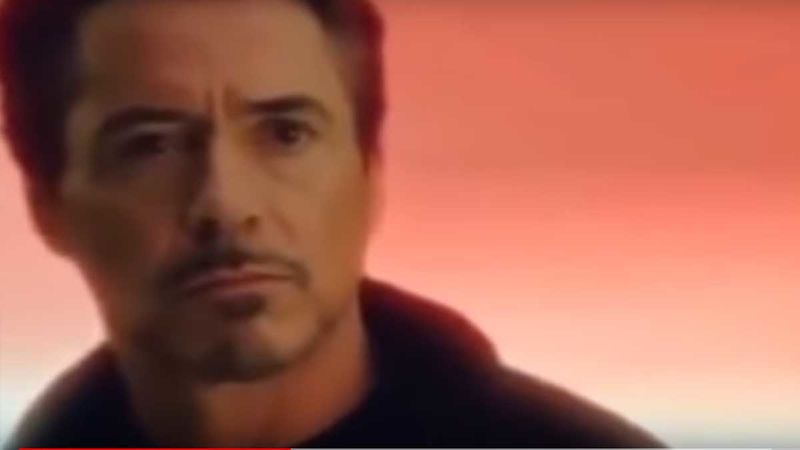 Avengers: Endgame
is the highest-grossing movie of all time. Since the release of the film, the Marvel fans could not get over the iconic death of Tony Stark aka Iron Man's character in the movie. With the death of Tony Stark and the superhero sacrificing his life for the people, now a deleted scene from the film has been released in which Tony Stark is seen meeting his daughter Morgan in the soul world. The video features Iron Man's death leading to him meeting his daughter Morgan after his death in the soul world.
The death of Iron Man played by Robert Downey Jr left fans heartbroken. With fans wanting Robert Downey Jr's character back into the Marvel films, a deleted scene from Avengers: Endgame proves that there was more to Tony Stark's death. The video features Iron Man meeting his daughter Morgan in soul world dressed up as a normal man in casual clothes. With Tony Stark marrying Pepper (Gwyneth Paltrow) in Avengers: Infinity Stones and the couple having a daughter in Avengers: Endgame, the video features an older version of Morgan explaining to her father that he has done what's best. With Tony Stark worried about what would happen to Pepper and Morgan, in the soul world, the father-daughter duo is seen bonding well as they reunite and Tony Stark recognizes his all-grown-up daughter. Also Read:
After Avengers, Thor Chris Hemsworth Wants To Reunite With Iron Man Robert Downey Jr And Captain America Chris Evans For This Film
While the directors Russo brothers deleted the soul world scene from Avengers: Endgame, the director's decision to do so has paved off well. With the hazy, and disoriented scene, to Tony Stark saying his iconic line, "I Love You 3000," in the end, proves that the deleted scenes would have ruined the death, funeral sequence and Tony Stark's video message to Morgan for the Marvel and Iron Man fans. Meanwhile, the character of the older version of Morgan is played by 13 Reasons Why actress Katherine Langford.
Image source: YouTube/ Ad Eros