Did Kim Kardashian Borrow Something From Kylie Jenner's Wardrobe?
Kim Kardashian and Kylie Jenner are just one of us, and we have proof. Recently the beauty mogul took to her social media to share with fans how she borrowed something from Kylie Jenner's wardrobe and apologized to not return it sooner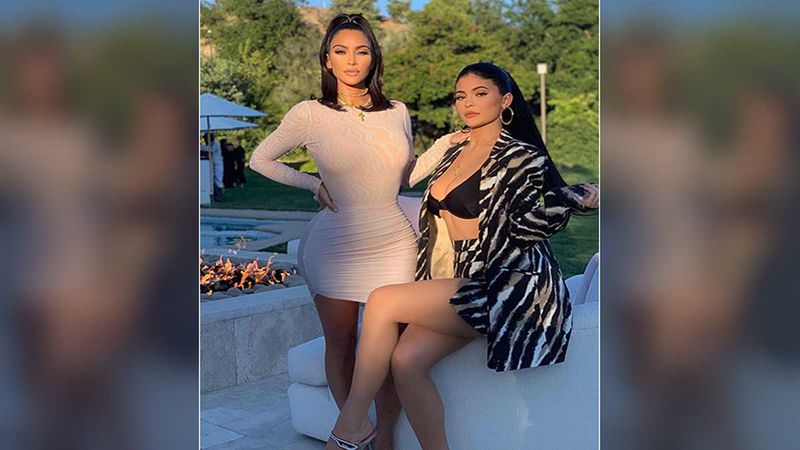 Exchanging clothes is an old age tradition and are clearly followed in every household worldwide. Normally siblings do share a bond wherein the exchanging of clothing is completely normal, surely if they fit appropriately. While many of us flaunt out some clothing from the wardrobe of our siblings, shockingly, Kim Kardashian proves she's just one of us. Well, who knew Kim Kardashian also manages to snatch something from her sibling's closet and her recent picture from her old fittings serves as proof. The mother of four recently took to her social media to flaunt Kylie Jenner's sleek white strappy dress and apologizes to not return it sooner.
The beauty mogul wrote, "Old fitting pics. I borrowed this dress from Kylie, sorry Ky. I will return it soon lol," striking a pose in the super-luxe dress. In the post, Kim also shared that she borrowed the dress from Kylie, and apologized for not returning it sooner. As Kim clearly explains the source of the dress, clearly Kylie Jenner is completely comfortable sharing her closet with her popular sibling and the sisterhood between the Kardashian-Jenner clan is adorbs.
Meanwhile, this isn't the first time the Kardashian-Jenner clan has borrowed something, there have been times earlier when the sisters have been snapped flaunting each other's clothing and surely prove that they have created an internal network of trading clothes.
Image source: Instagram/ Kim Kardashian