Scarlett Johansson's Husband Dumps SLIME On Her Head During Her Award Acceptance Speech; Actress' WTF Reaction Leaves Fans In Splits
Scarlett Johansson's husband Colin Jost makes a surprise appearance during the actress' award acceptance speech and dumps SLIME on her head. Find out how the actress reacted!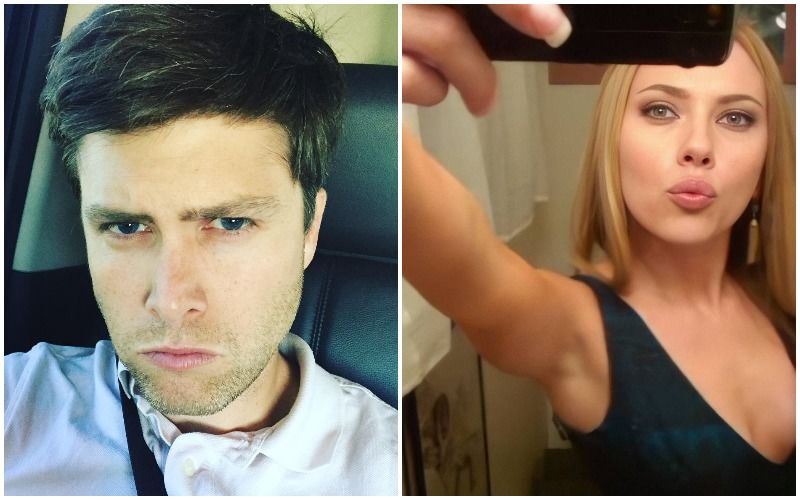 Scarlett Johansson recently won an award and while she couldn't be present at the award ceremony, she was seen virtually giving her acceptance speech. In the middle of her award acceptance speech, her husband Colin Jost decided to pull a prank on her, leaving Scarlett speechless initially. She was later seen cursing at her husband, and her 'WTF' reaction has left fans in splits! Scarlett Johansson is married to the 'Saturday Night Live' star Colin Jost, and while she must be used to his pranks, this one left her furious at her hubby.
It so happened, that as Scarlett was honored with the Generation Award, she was seen delivering the acceptance speech virtually. The actress was dressed in a black top, with her hair neatly tied in a bun. In her acceptance speech, Scarlett said, "This award is made possible by all of you. And it's because of that that it's so meaningful to me." She then thanked the cast and crew members that she worked with during her career. Amid the speech, Colin Jost appears on screen and is seen dumping neon green slime over her head. Scarlett didn't see this coming, and she was taken aback at first.
However, later, when it registered what really happened, she was seen yelling "What the f**k!" Colin Jost shouted, "You got slimed," and Scarlett reminded him, "That's Nickelodeon!" For those unaware, it is on Nickelodeon's Kids' Choice Awards that A-list stars are seen covered with green slime.
congrats to our black widow, scarlett johansson for receiving the generation award at the 2021 mtv movie and tv awards! pic.twitter.com/SAz7rr8GKJ

— hourly marvel (@hourlymarvel) May 17, 2021
Image Source: Pinterest, Instagram/Colin Jost