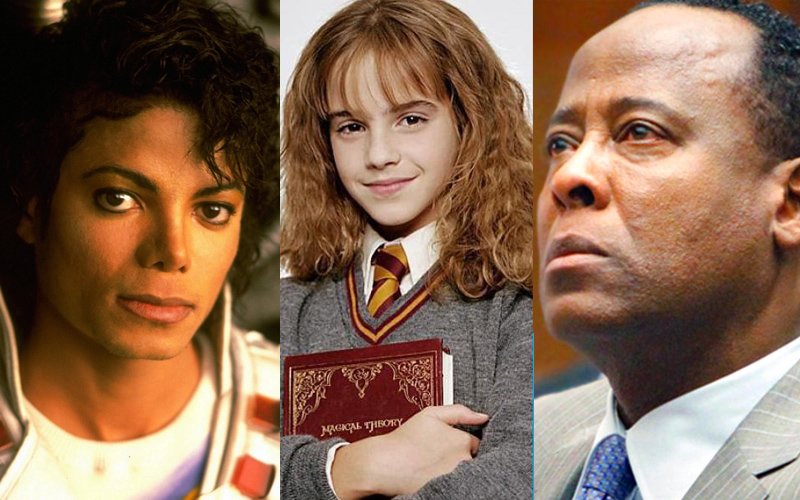 The dark, twisted world of Michael Jackson is being unravelled with every passing day and more and more shocking details are now tumbling out. His former doctor, Conrad Murray is spilling the beans in a tell-all book that he's in the process of writing.

According to Radaronline.com, the singer was infatuated by 11-year old Emma Watson after he watched her perform in the first Harry Potter film, Harry Potter and the Philosopher's Stone, in 2001.

It wasn't just a passing infatuation for Michael when it came to Hermione from the Harry Potter series. He planned to move to London to be with Emma Watson by the time she was in her late 20s.

The doctor also goes on to allege that the Gloved one was making plans to marry his own 12-year-old god-daughter, Harriet, daughter of his close friend Mark Lester. Conrad adds that Jackson however understood that it was illegal to get married to minors.

Michael Jackson was first hit with child abuse allegations in the 90s. He signed an out-of-court settlement back then. The second child abuse allegations came in 2003 but he was acquitted by the court of all charges. SpotboyE.com told you about the shocking details of the Michael Jackson raid (Spotboye reveals shocking details of the Michael Jackson raid, Jun 23)


Thumbnail Image Source: hollywoodhd, alchetron, filmsworld