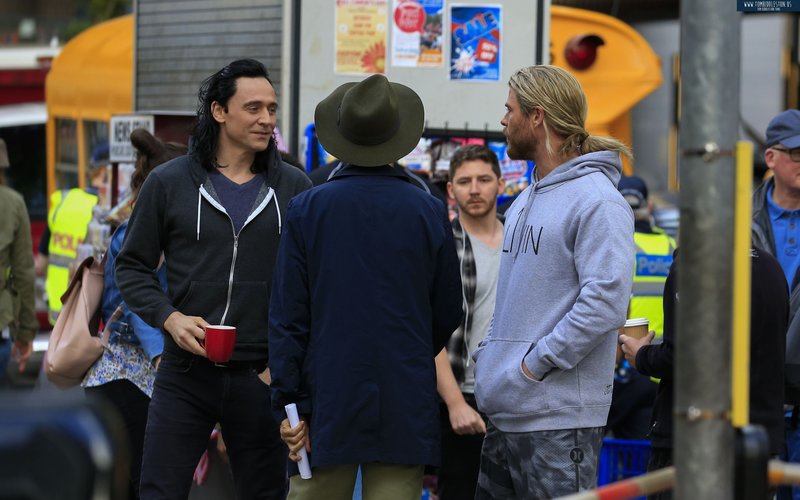 Your browser does not support the video tag.
Chris Hemsworth's Thor and Tom Hiddlestin's Loki are two of the fiction world's best known protagonist and antagonist, but these photos show that Chris and Tom are the best of friends.

A fan account posted photos of them from the sets of the upcoming Thor film, Thor: Ragnarok. The photos show the two goofing around on set and one of them also have Tom giving that now iconic Loki grin, full of mischief and promise. Chris Hemsworth was at his humorous best when he uploaded one of these pics on his Twitter account with this update:
Just sellin papers with my mate @twhiddleston #PartTimeJob #ThorRagnarok @TaikaWaititi




Chris and Tom first starred as Thor and Loki in the film Thor (2011) and since then both have been a mainstay in the Marvel universe. They were also together in Thor 2 (2013) and The Avengers (2012).

SpotboyE.com told you when Chris approved of Tom Hiddleston's relationship with Taylor Swift while he was part of a radio talk show.
Well, these photos prove that Chris and Tom are more than just two actors in a same film and are the best of friends.

Image Source: facebook/BenedictCumberbatch