Ekta Kapoor's Alt Balaji Called Out For Plagiarism; Accused Of Copying The Poster Of Loev For His Story
The poster of Ekta Kapoor's production venture His Story recently released. Within sometime, it got called out for plagiarism by the makers of Loev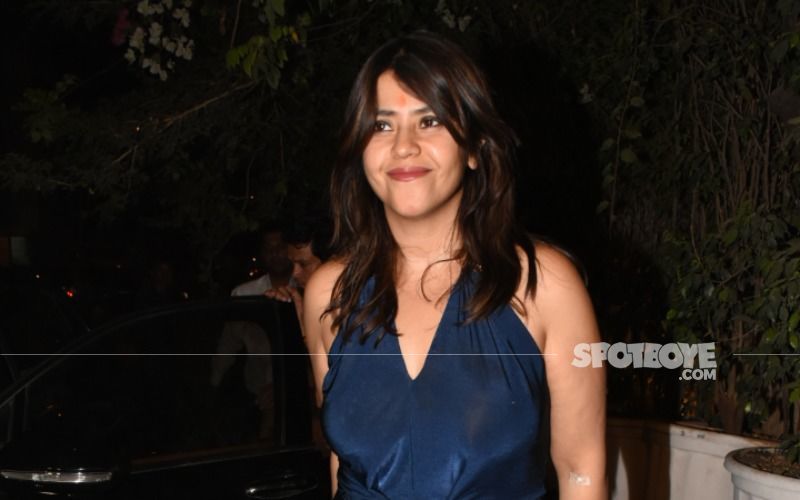 Ekta Kapoor's production house Alt Balaji recently released the poster of their next venture titled His Story. The story is about a married man who finds his soul mate in another man. As the poster of the web-series made it to the internet, it got called out for plagiarism. The makers of the film Loev called out the makers of His Story for blatantly copying the poster that sees the lead men sleeping on the bed cuddling each other.
Art director and film marketing strategist Jahan Bakshi, who worked on Loev, took to his Twitter handle to slam Alt Balaji for copying the poster. He wrote, "Bro @altbalaji are you okay? I mean if you need someone to design posters I can help you, I promise it doesn't cost that much." In his next tweet, he wrote, "This poster for LOEV was designed by @TalkPigeonCo and illustrated by Rohan Pore. We spent months on it. Investing solid time/money on a poster for an indie film is difficult. And yet, a studio which surely has the resources to commission original designs opts to steal it. Sad."
Sudhanshu Saria who directed Loev also expressed his angst on social media and wrote, "WHY IS THIS INDUSTRY LIKE THIS? Woke up to find that our painstakingly illustrated, original poster for @loevfilm has just been blatantly ripped off by the geniuses at @altbalaji @ZEE5Premium for their show #HisStoryy // Thread." Check out the tweets here.
Image Source: SoptboyE Archives