Money Heist Season 5: The Iconic Spanish Series Will Be Released In Two Volumes On Netflix, On September 3 And December 3, 2021
The most awaited show Money Heist Season 5 finally gets a release date. The makers also unveiled a dhamakedar trailer announcing the release date.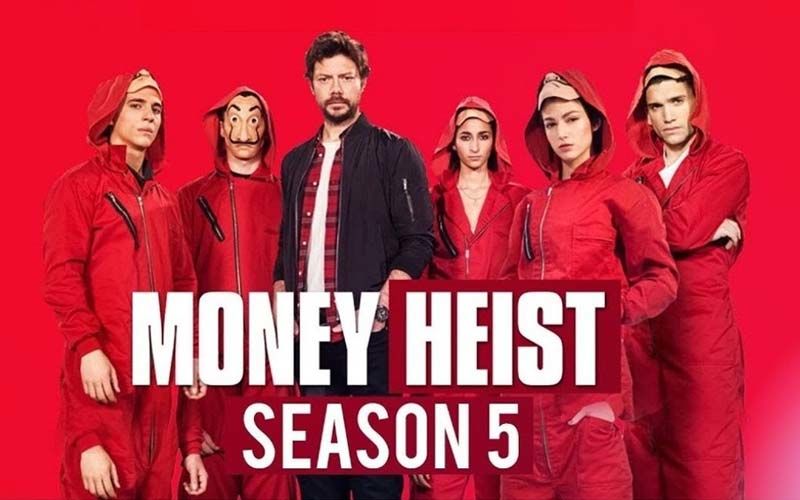 The wait is finally over; Netflix has revealed the release date for the final season of the series Money Heist. According to today's announcement, the most famous heist in history will come to an end in two installments of five episodes each: volume 1 will be released on September 3 and volume 2 will be released on December 3, 2021.
The creator of the series, Álex Pina, said, "When we began to write Part 5 in the midst of the pandemic, we felt that we had to change what was expected from the ten-episode season and used every tool we could to create the sensation of a season finale or series finale in the first volume itself. We decided to work in an extremely aggressive genre, putting The Gang on the ropes. In volume 2, we focus more on the emotional situation of the characters. It is a journey across their sentimental map that connects us directly to their departure,"
Just recently Netflix had announced the wrap of Money Heist Part 5 with a candid picture of the entire cast. The team was seen in their iconic red jumpsuits, laughing and interacting with each other. The journey has come to an end, and fans were left emotional. The caption shared by Netflix, along with the picture read, "What started as a heist, ended as a family. It's a wrap on Part 5 of La Casa de Papel/Money Heist. Thank you to all the fans for being part of La Resistencia (the resistance)! We can't wait to show you how this story ends."
La Casa de Papel / Money Heist is finally coming back!

Part 5: Volume 1 premieres September 3
Part 5: Volume 2 premieres December 3 pic.twitter.com/kHQfVhw84F

— Netflix (@netflix) May 24, 2021
Money Heist is the most-watched non-English-language series and one of the loved and watched series overall on Netflix. The show's cast includes The Professor(Alvaro Morte), Ursula Cobero (Tokyo), Itziar Ituno (Lisbon), Pedro Alonso (Berlin), Miguel Herran (Rio), Jaime Lorente (Denver), Esther Acebo (Stockholm), Enrique Arce (Arturo), Darko Peric (Helsinki), Hovik Keuchkerian (Bogota), Luka Peros (Marseille), Belen Cuesta (Manila), Fernando Cayo (Coronel Tamayo), Rodrigo de la Serna (Palermo) and Najwa Nimri (Inspector Sierra).



Image Source: twitter/netflix, youtube/netflixindia