Pagglait Actor Nakul Roshan Sahdev On His Co-Star Sanya Malhotra, 'She Is Perfect Mix Of Fun And Surprises'- EXCLUSIVE
Pagglait actor Nakul Roshan is all praise for his co-star, Sanya Malhotra. We spoke to the actor about his upcoming venture, and this is what he had to say
Nakul Roshan Sahdev, best known as Salman in Gully Boy, will be seen in a very prominent role opposite Sanya Malhotra in Netflix's Pagglait slated to release on March 26 helmed by director Umesh Bist. The film also stars an ensemble cast, including Sanya Malhotra, Ashutosh Rana, Sheeba Chaddha, Sayani Gupta, Raghubir Yadav, Natasha Rastogi, Rajesh Tailang, Shruti Sharma, Jameel Khan, Meghna Malik and more.
Nakul heaps praises for his co-stars saying, "Sanya is a delight to work with, she is a perfect mix of fun and surprises. She always has something extra to offer as her every take is a breath of fresh air. It was lovely working with her. Alongside Sayani, I didn't have any scenes, so I cannot comment on that. But the interaction I had with her on set, she comes across as a very level-headed and intelligent person. So, I look forward to working with her in future as well. Rajesh Sir is a genius actor. I genuinely appreciate his work from the first day of shooting itself. I was honestly excited and eager to learn his approach towards his craft, one thing I observed is that he is always fully present and his understanding of nuances is unparalleled."
ALSO READ: Dr Donn: Ranveer Singh's Gully Boy Co-Star Nakul Roshan Sahdev To Play A Man Infamous For Leaking IIT, MBBS Papers In The '90s
He further adds, "With Sheeba Ma'am it was my second film, prior I had worked with him in 'Gully Boy', she is very generous and makes you feel warm and loved. It was a relishing moment with her on set in between scenes, because with people like her you gain a lot of knowledge not just about acting but about life in general too. Mehek too was an amazing and electrifying person, we had great fun together on set. Raghubir sir is just adorable. I admire how easy and effortless he is in front of the camera. Jameel Sir is something special, he understands timing like no other, and he was my acting coach in my film school, so I was excited yet anxious to work with him. Asif and I had a lot of fun on set. He is very giving as an actor. I just loved Dadi so much. She is really funny and super fun to be around. I had few of the best moments with her."
ALSO READ: Shruti Sharma On Her Bollywood Debut With Sanya Malhotra In Pagglait: 'If You Are Talented You Will Get Work'- EXCLUSIVE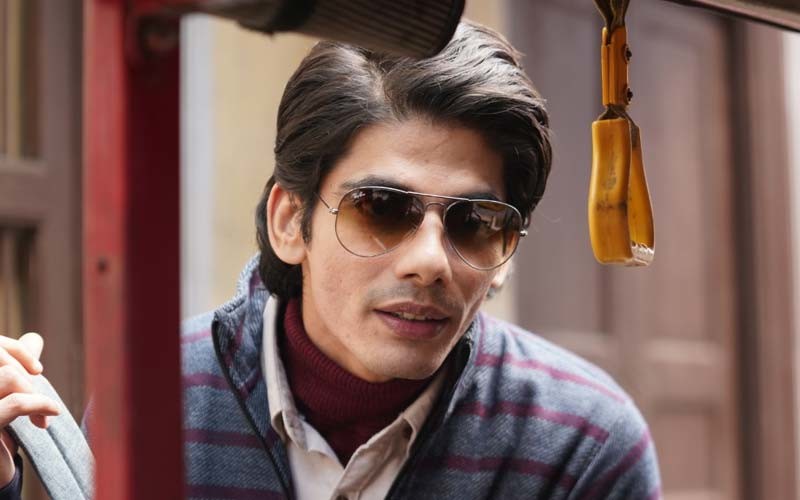 On talking about his role Nakul shares, "It's a pivotal role and I'm really thankful to Guneet ma'am and Umesh Sir for giving me this opportunity. How Indian society and families influence in shaping up their kids, and how a sense of greed has been instilled in them. Societal pressure to succeed at any cost is the undertone of my character in Pagglait. This is my first project where my character is based in the northern part of India. It has shades of grey, yet it's not out and out a bad guy. He is naive to a certain extent, to be a party to something which he is not fully convinced with."
Describing the film he added, "Pagglait is breaking through orthodox thinking, customs, rituals and most importantly having the courage to live life on your terms. It beautifully represents how we are conditioned to behave in a certain way, think in one way direction, and if we feel or behave out of societal norms then there is something wrong with us. It's a beautiful satire on our value system and the way we operate as a society."
Image Source: Instagram/sanyamalhotra_