Scam 1992 Actor Hemant Kher On The Series' Success: 'If Not Ashwin Mehta, I Would Have Played Any Role As I Wanted To Work With Hansal Mehta'- EXCLUSIVE
Hansal Mehta's Scam 1992 is the highest rated Indian series on an IMDb list; Hemant Kher responds.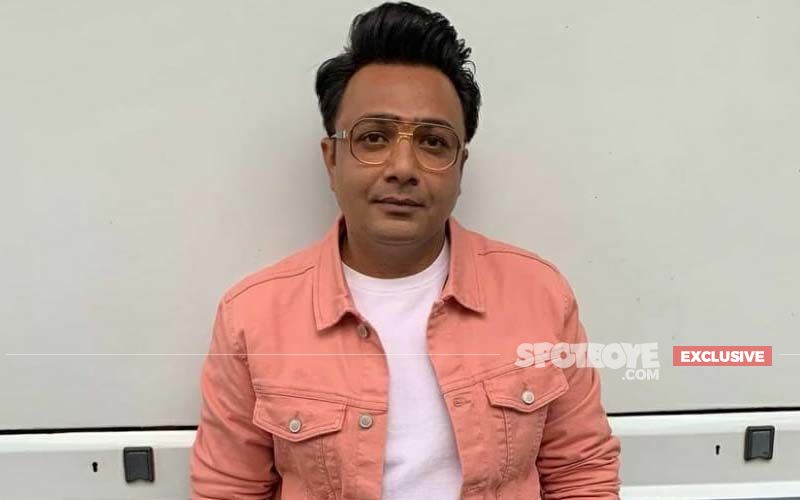 Hemant Kher, who was seen portraying the role of Harshad Mehta's brother Ashwin Mehta in Scam 1992 is getting rave reviews. The show itself has gone onto becoming one of the highest-rated series of all time on IMDB. It has just achieved what no other series or television show from India has ever achieved. Scam 1992 is the only Indian series among the most popular web series and television shows of all times on an international scale in a listing on IMDB.
On being asked about the kind of reaction he had anticipated from the audience, Hemant says, "Since I am a writer myself, I get a vibe when the script is really good. When the script is good, it somewhat assures us that the show will turn out to be outstanding. We were expecting to get a good reaction from the audience but we didn't guess we would come this far. The recognition and the acknowledgment this show has gotten is something we have dreamt of. There were no chaotic decisions taken while shooting the series and every management and creative decision was carefully thought of." Also read:
Scam 1992 Makes It To IMDB's List Of Most-Watched Shows Across The World: Pratik Gandhi Is Overjoyed, Says, 'It's A Super Happy Feeling' - EXCLUSIVE
Adding to the same, he says, "Even though the story is set in the 90's, Scam 1992 has successfully managed to glue the audience to their seats. The show has resonated with so many people despite being a 90's story because there was honesty in everybody's approach to their work. The audience has not only appreciated the well-written script and the performance but has also acknowledged and praised everything starting from costumes to the camera work. Our director, Hansal Mehta's potential storytelling ability has raised many eyebrows and gained appreciation." Also read:
Scam 1992 Actor Hemant Kher: "I Was Told, 'You Don't Have A Face, Kuch Nahi Ho Sakta Tumhara'"- EXCLUSIVE
Lastly, he expresses his gratitude for Scam 1992's success and says, "If not Ashwin Mehta, I would have played any role on the show because I wanted to work with Hansal Mehta. I am very grateful that I got to be a part of the successful series."
Image source: Instagram/hemant__kher