Tanuj Virwani On Gaining Weight For Tandoor: "One Day When I Stood On My Weighing Scale, It Read 'To Be Continued'"-EXCLUSIVE
Tanuj Virwani, known for his stint as cricketer Vayu Raghavan in Inside Edge, talks about his struggle of gaining and eventually losing weight for his upcoming web show Tandoor with Rashami Desai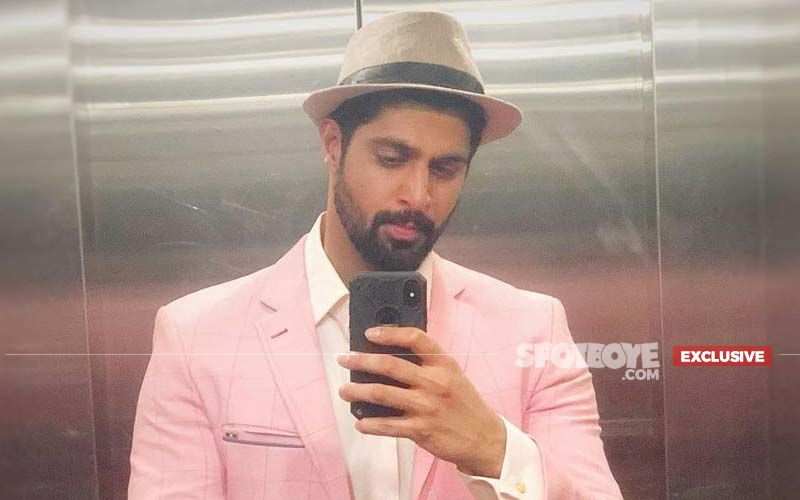 Tanuj Virwani became a household name with his stint as cricketer Vayu Raghavan in Amazon Prime Video's Inside Edge. Although the actor started his journey in showbiz with films, it was OTT that gave him the recognition that he desired for. He was recently seen as a gangster in The Tattoo Murders and has a diverse line up in the offing, including Nivedita Basu's Tandoor with Rashami Desai.
The actor insists that the show was a project that he had been chasing for a while. "Nivedita and I wanted to work together for a long time and when we finally honed in on Tandoor last year, the lockdown started and everything was put on standby. As soon as restrictions were lifted, we completed it as soon as possible. In the show, I portray my character at different stages of his life and he is completely unlike me in real life. I saw it as an opportunity to dive into the deep end and had to gain some weight for that. I believe that if you look the part, that's half the battle won right there as it makes you more believable and easier for the audience to buy you in that role," Tanuj shares.
ALSO READ: Tanuj Virwani On Being Away From Mother Rati Agnihotri For Over A Year: 'I Hope The Next Post I Make Is Of Us Coming Together For A Picture In 2021'- EXCLUSIVE
However, it wasn't the part of gaining weight that posed an issue, but the part that followed after that worried Tanuj. "Gaining weight is not the problem, the problem is how to lose it after. Losing weight after Tandoor has been an issue for me, but during the show I was enjoying piling on the burgers and carbs. There was a point there that I knew was unhealthy, but I was drinking four-five litres of Thums up a day. Fortunately, it was a short start-to-finish shoot. But when it was finished and I saw myself in the mirror, I felt 'Ew'. I had to get out of that physique and look like myself. I have been trying to run and be fit since," he informs, adding that since he is living out of Lonavala right now, that helps a lot. "I have some place here to play some cricket, ride a bicycle and just breathe."
ALSO READ: Naagin Diva Rashami Desai Slips Into Hot Shorts And Spaghetti Top; Industry Colleagues Can't Stop Swooning Over Her Monochrome Pic
Point out to Tanuj that Thums Up would be happy listening to this incident and he quips, "Thums Up would be ecstatic, but my gut wasn't and neither was my weighing scale. One day when I stood on it, it said "To Be Continued"," he signs off with a laugh.




Image Source: Instagram/tanujvirwani