TVF Aspirants Actor Sunny Hinduja Says, 'An IPS Officer Messaged Me That They Saw Their Life Through The Show'- EXCLUSIVE
Sunny Hinduja, who became a sensation recently with the success of the show TVF Aspirants, talks about the show's response, what he learnt from his character, future of the series and more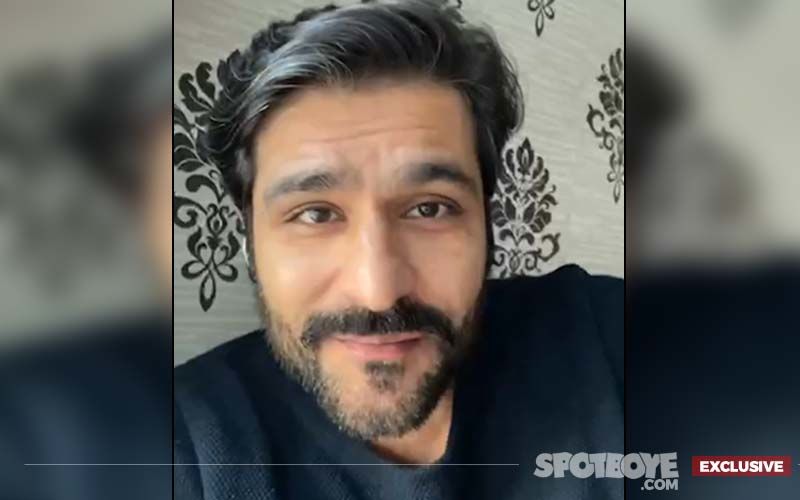 In April, TVF released its new show Aspirants that released its season finale on May 8. The show, about three friends' aspiration to clear the UPSC exam and their journey as they prepare for it, became an overnight success. However, more than the three leading actors of the show, Naveen Kasturia, Shivankit Parihar and Abhilash Thapliyal, it was Sunny Hinduja's portrayal of Sandeep Bhaiya that struck a chord with the audiences.
Ask Sunny why he thinks that so many people found a relatability with his character and he responds, "India is a country where people believe in their dreams, are ambitious, live with hope and aspire for certain things. The character of Sandeep is a middle-class guy with responsibilities, yet he dreams and aspires to be someone and still takes care of his family and that is what depicts our country. That dilemma is relatable to the middle-class families that constitute the majority of this country as they love their parents and worry for them but they also have some aspirations of their own. I am grateful to have got the chance to play this part."
Sunny found a lot of relatability in his character and he shares the best part of Sandeep for him. "The best lesson to come out of Sandeep Bhaiya was when he says in the end that sacrificing your friends, family and loved ones for your dreams is not worth it. You might get to the top, but you won't have anyone to celebrate it with. Who will be the one to take pride in you? That is a huge thing that even I have learnt in my journey as an actor. I was also like that, running like a horse in just one direction. But then gradually you learn and when you look back now, you get okay about how things shaped up," he informs.
Sunny goes on to share his favourite feedback and reactions that he has got from his fans since the show. "A lot of people have made such beautiful paintings and a lot of people have given such emotional feedback that I couldn't even share it as they felt so personal. One of them said that in the last episode when Sandeep Bhaiya came, had the show been seen in a theatre, people would have applauded and whistled on it rigorously. That was a touching response and I have been overwhelmed with all the love and adulation. One of the most touching responses I got from someone was that when they were watching the show, they felt like I was sitting next to them. One of them said that I have solved the life's mantra for them. There can not be any bigger achievement, not just for me, but for everyone involved in the show. This success isn't mine alone," he smiles.
The show is about UPSC aspirants, and ask Sunny if he had any aspirant in his friend group, and he responds in the affirmative. "I have a close school friend, his name is Varun Chauhan and he was the first person to whom I told that I wanted to be an actor and he told me that he wanted a blue light car, as given to government officials. When I joined FTII, he was doing law and I met some of his friends who were doing UPSC. One of them, who became an IPS officer, messaged me saying that they saw their life of 10-15 years ago through the show," he shares.
Sunny informs that considering the situation, the team has had only virtual celebrations for now. As for Sunny, he has had two successes in the last two months with Chacha Vidhayak Hain Humare and Aspirants. Mention it and he shares, "I feel bad about the timing and I pray that everything gets back to normal as soon as possible and this nightmare ends. There is a happiness about this success as this is what we have worked for all our career, but the wholesome happiness about it comes only when things are good around, so that is missing. It would have been better in a normal scenario, but I am still very happy."
So, with The Family Man 2 up for release soon, will he complete a hattrick of success? "Inshaallah," Sunny quips, adding, "Hopefully, things will get announced soon and The Family Man 2 will be a success too." As for Aspirants, has there been a discussion for a season 2 yet? "There hasn't been an outright discussion but the makers already had a plan beforehand," he informs.
Sunny's character of Sandeep is shown to be a very wise man. Ask him about that one lesson that he learnt as Sunny from Sandeep, and he says, "I had an understanding earlier too but now I realise that one should see as many dreams as possible, work for it, have a passion for it and be patient, but if it doesn't happen still, one shouldn't make it an end point of life. You accept wherever you are and what you get in life, but don't stop dreaming for bigger things."




Image Source: Instagram/hindujasunny