Ankahi Kahaniya Review: One Story Is Superlative And One Is Awful In This Three-Part Anthology
We are left with mixed feelings after watching this three-part anthology 'Ankahi Kahaniya'.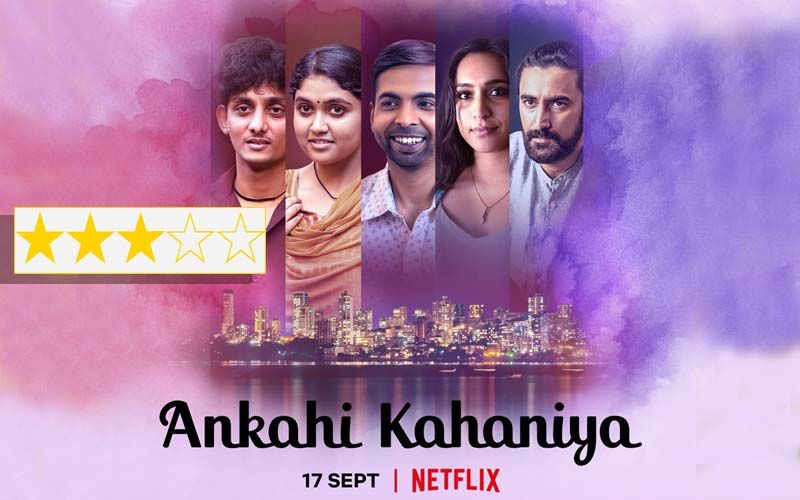 One of the three stories that constitute this quaint compendium is so above the other two, and then, one of them is so awful that we are left with mixed feelings.
First, the stand-out episode directed by Abhishek Choubey (none of three episodes have titles). Choubey who is making a habit of oustaging his peers in anthologies (remember his Hungama Hai Kyon Barpa in Netflix's Ray?) gives us a haunting working class romance set in the 1980s. It is a massive triumph of construction bringing together two nondescript wretchedly hopeless young people who liberate one another from the shackles of their dark destiny and then fly off in different directions. The performances by Rinku Rajguru and Delzad Hiwale (he had played Irrfan's younger version in Hindi Medium) are so clued into the theme of desperate escape that they make you forget that they are mere actors in the show.
Choubey lovingly recreates the sweaty excitement of cinema-viewing in single theatres.After bringing the two incurably unhappy derelicts together, Choubey tears them apart so noiselessly we barely hear the sound of breaking hearts. This segment of the anthology is a certifiable masterpiece with period details and performing nuances that demand a second viewing.
Even one viewing of Saket Choudhary's meditation on infidelity is far too much to ask for. This is a pretentious, self important uninspired piece with some awful acting specially by one actor who is supposed to be the epitome of desirability but is actually just the opposite. Miscasting apart, the story of a cuckolded husband and betrayed wife, played by Kunal Kapoor and Zoya Hassan, getting together to solve the mystery of their spouse's combined infidelity is so marinated in artifice and in steeped deceptions that it all seems like a pretentious pretext to give infidelity a bad name.
While Kapoor and Hassan do a passable impersonation of Sanjeev Kumar and Jaya Bachchan in Yash Chopra Silsila, the sight of another couple lying side-by-side in bed in post-coital satisfaction is the scariest thing I've seen in a long time.
Finally, Ashwini Iyer Tiwari's story about a lonely migrant in Mumbai working in a small clothes store named Delight Wear, who falls in love with a new mannequin (luckily a female) could have easily lapsed into a tragic-comedy. Abhishek Bannerjee as the loner in a dummy relationship makes the character real believable and poignant. But the last act in the story where Banerjee explains what loneliness can do to people in the cities considerably reduces the emotional impact of the drama. We didn't have to be told. We knew.
By the way the actress TJ Bhanu who plays Abhishek Bannerjee's romantic interest in the village is so clued-in, and never mind the limited playing time, she makes you forget the excesses of histrionic self importance that have seeped the OTT medium.
Image source: IMDb