Tamil Starrer Sangathamizhan Becomes Vijay Sethupathi In Telugu!
Here is our review for Vijay Sethupathi (Telugu, Aha) starring Vijay Sethupathi with Nivetha Pethuraj and Raashi Khanna and written & directed by Vijay Chandar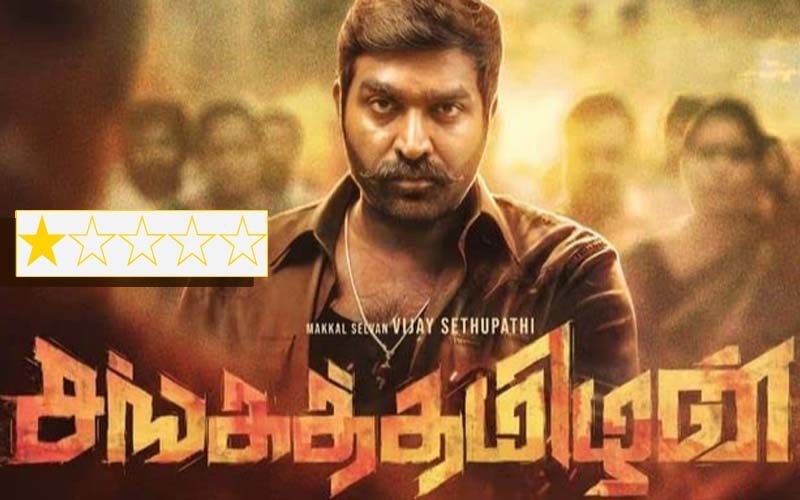 This is a joke. And a great disservice to one of the greatest actors of Tamil cinema. Taking one of Vijay Sethupathi's most commercial Tamil potboilers Sangathamizhan and re-releasing it in Telugu as, hold your breath, Vijay Sethupathi!!! You have to be kidding.
The recent Telugu OTT digital outlet A-ha can surely do better than this. The film is an out-and-out masala film where Vijay, by now well- known for his character-transformative performances in game-changing Tamil films like Imaikkaa Nodigal, '96, Super Deluxe and Saathikaathi, stars in a double role as a struggling actor and an activist who is killed in a flashback.
And no,he is not named Vijay and Sethupathi in the two roles. Of course Vijay is smashingly watchable in both the roles. This actor's propensity to mould himself into any bend of personality and project the character completely removed from the actor's personality, are on full display here.
But it's not Vijay Sethupathi you are watching in Telugu. It is an imposter. Because the trademark voice is missing and without the original voice the performance seems fake, unreal. Almost a travesty
A few months ago when Vijay Sethupathi had done his first Telugu film Upenna he had promised himself he would only do another Telugu film if and when he can speak his own lines in Telugu. He felt , and rightly so, that getting a professional dubbing artiste to do his dialogues is to take away considerably from his original performance.
So if you are a Vijay Sethupathi fan, do yourself a favour. Watch this film in its own original Tamil avatar. That's the version which does justice to the brilliant actor. This one, even if you are a diehard Telugu-speaking fan of Sethupathi,is an outrage. Shun it.
Image source: IMBD/Youtube/Sony Music South