Horoscope Today, February 1, 2021: Check Your Daily Astrology Prediction For Aries, Taurus, Gemini, Cancer, And Other Signs
Know‌ ‌your‌ ‌day‌ ‌better.‌ ‌Let‌ ‌the‌ ‌stars‌ ‌help‌ ‌you‌ ‌predict‌ ‌the‌ ‌day.‌ ‌What‌ ‌challenges‌ ‌and‌ ‌opportunities‌ ‌it‌ ‌has‌ ‌for‌ ‌you.‌ ‌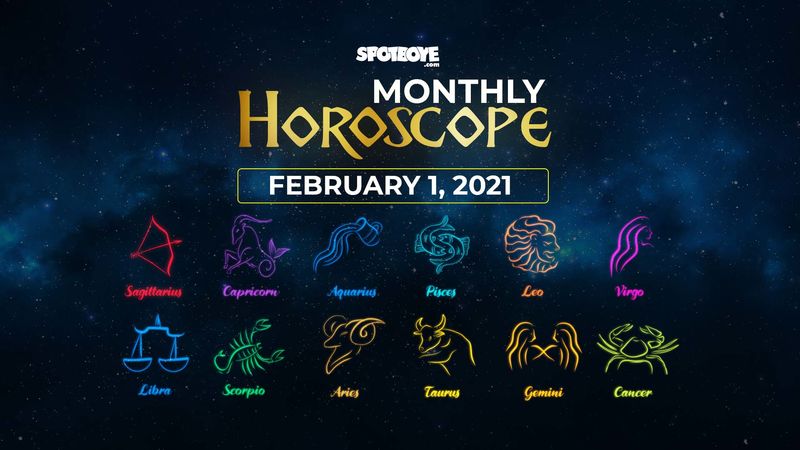 Check‌ ‌out‌ ‌today's‌ ‌horoscope‌ ‌here:‌ ‌
‌
ARIES‌ ‌(Mar‌ ‌21‌ ‌–‌ ‌Apr‌ ‌20)‌ ‌
You‌ ‌have‌ ‌high‌ ‌energy‌ ‌and‌ ‌creative‌ ‌spirits‌ ‌today.‌ ‌You‌ ‌will‌ ‌put‌ ‌this‌ ‌to‌ ‌good‌ ‌use‌ ‌for‌ ‌growth‌ ‌at‌ ‌work.‌ ‌Any‌ ‌leisure‌ ‌and‌ ‌travel‌ ‌plans‌ ‌should‌ ‌take‌ ‌a‌ ‌back‌ ‌seat‌ ‌today.‌ ‌ ‌
‌
TAURUS‌ ‌(Apr‌ ‌21‌ ‌–‌ ‌May‌ ‌21)‌ ‌
Your‌ ‌home‌ ‌and‌ ‌work‌ ‌have‌ ‌occupied‌ ‌most‌ ‌of‌ ‌your‌ ‌attention‌ ‌and‌ ‌your‌ ‌social‌ ‌life‌ ‌too‌ ‌is‌ ‌on‌ ‌a‌ ‌highly demanding turn. Hold on to the thought of starting that project, venture, or partnership you have been thinking about.
CANCER (June 22 – July 23)
The day begins with giving. Today you are hosting a number of people. Sadness haunts you from broken relationships that were once too close.
LEO (July 24 – Aug 23)
Deep-rooted emotions of anger can carry you on a path that is dreadful. Be mindful of your words and keep calm at work, and at home.
VIRGO (Aug 24 – Sept 23)
Balance work or study and personal life. Keep yourself on your toes with time as it is your friend only if you respect it!
LIBRA (Sept 24 – Oct 23)
The artist within you finds its recognition today. You are happy in your relationships and thus you gift someone something special today.
SCORPIO (Oct 24 – Nov 22)
Fights and relationships go hand in hand. To reconcile is important. Take initiative if your partner doesn't.
SAGITTARIUS (Nov 23 – Dec 22)
Love and affection comes to you naturally today as you are more connected with your emotions. You may discover a whole new side to yourself during this process.
CAPRICORN (Dec 23 – Jan 20)
You are a practical-minded individual who learns through situations and applies the learning s from other's experiences too. Your reservoir of knowledge will help others too.
AQUARIUS (Jan 21 – Feb 19)
Style and poise are on it's best front for you today! Enjoy the attention but don't let the air of pride get to the head. Stay grounded!
PISCES (Feb 20 – Mar 20)
Some setbacks or delays will demotivate you and set a bad tone for your day. Look up! Tray to get motivation from the positives and be resilient.

Image source: SpotboyE Team