Horoscope Today, February 26, 2021: Check Your Daily Astrology Prediction For Sagittarius, Capricorn, Aquarius and Pisces, And Other Signs
Yet another Friday that brings a promise of a fulfilling weekend. A space to unwind, connect and reflect, let's find out what this day has in store for you.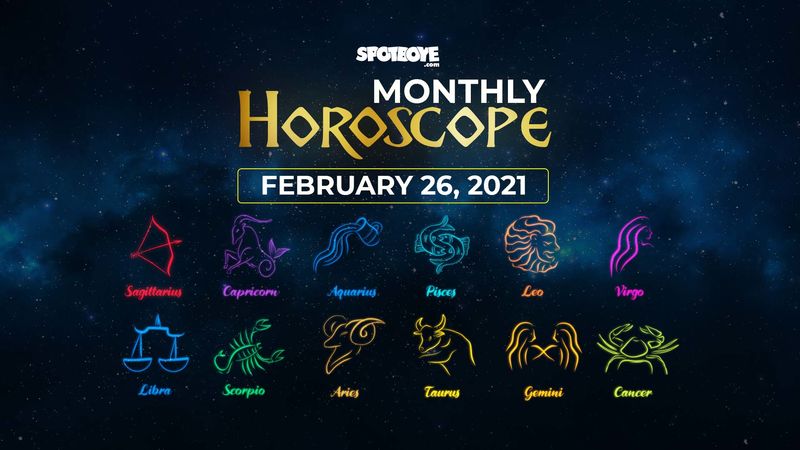 ARIES (Mar 21 – Apr 20)
You keep coming across the past you. The hauntings from yesteryears should bring some unexpected news to you at work as well as at home. The moon brings a sea of emotions to tide.
TAURUS (Apr 21 – May 21)
Moral and ethical correctness will reap long run benefits at work. Review your actions thoroughly to weed out any inconsistencies whatsoever.
GEMINI (May 22 – June 21)
You serve as a guide to lost souls today. Make sure your intellectual side is at work and not the intuitive.
CANCER (June 22 – July 23)
Engage with the worldly affairs or disconnect but when you choose your stand stay true to your ground. Circumstances are testing the best of you.
LEO (July 24 – Aug. 23)
Network with people and multiply your energy. Today you can rely on your trust circle for important matters of the heart and work.
VIRGO (Aug. 24 – Sept. 23)
Today is the day you break the negatively reinforcing cycles and look up. Draw back to the roots of your issues, mainly childhood traumas to find answers.
LIBRA (Sept. 24 – Oct. 23)
Today is the time you get to do everything in your might to balance the tipped scales. Your efforts will give you great results. Pay more attention to your family's needs.
SCORPIO (Oct. 24 – Nov. 22)
A legal battle awaits, tread carefully if more than 2 people are involved in making decisions.
SAGITTARIUS (Nov. 23 – Dec. 22)
Try to get a perspective why you are failing even after several attempts to get the matters of heart on track.
CAPRICORN (Dec. 23 – Jan. 20)
Analyze every opportunity and build awareness of possibilities. Learn from the past experiences and try not to dwell on your mistakes.
AQUARIUS (Jan. 21 – Feb. 19)
It's not necessary that mistakes have certain lessons to learn.Sometimes it is just supposed to be put on a back burner. Do not dwell on your shortcomings or you lose the will to proceed.
PISCES (Feb. 20 – Mar 20)
Are you always the peacemaker? Today you may have to develop a thick skin to other's problems and focus on yourself.

Image source: SpotboyE Team