Halloween 2019 Costume Ideas: Check Out Amitabh Bachchan, Shah Rukh Khan, Vidya Balan Inspired Costumes
With Halloween 2019 just around the corner, here are costume inspirations from the roles played by Bollywood celebrities Amitabh Bachchan, Shah Rukh Khan, Vidya Balan, Emraan Hashmi, Nawazuddin Siddiqui, and Parineeti Chopra in their spooky and ghostly films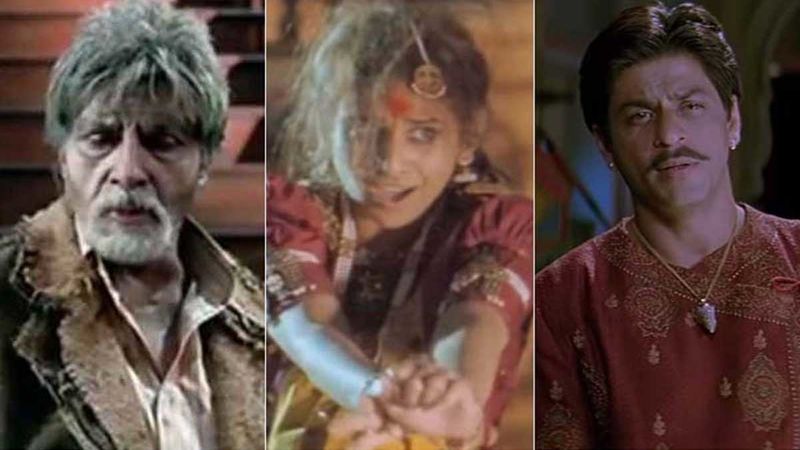 Halloween 2019
is just around the corner and is one of the most-anticipated festivals overseas and is turning into a trend recently in India. As the idea of the
Halloween festival
became widely popular in the country, thanks to celebrities like Priyanka Chopra and several Hollywood films that have played a major role in shaping the Indian mindset about festivities held on the day Halloween is celebrated. From Jennifer Aniston enjoying the Halloween party in popular sitcom FRIENDS to her making fun of her friends on the show, to offering ample of sweets to a little girl who complimented her, Halloween is a major festival celebrated in the US and most parts worldwide.
Halloween falls on October 31 every year and originated from the ancient and medieval Celtic festival of Samhain, when people would set bonfires and dress up in weird costumes to ward off ghosts. Like we all know, it's practically not possible to ward off ghosts, the festival of Halloween is celebrated with lots of excitement where everyone dresses vividly. As the festival is most favorite to kids, young children dress up and wear different costumes and roam in their neighborhood collecting sweets and candy. Meanwhile, the festival of Halloween is also followed by Christians worldwide and is considered as 'All Hallows Eve' or 'All Saints Eve' and is a three-day observance of All Hallow tide which is dedicated to remembering all the dead, saints and faithful departed. As Halloween is approaching, here are costume inspirations from the roles played by Bollywood celebrities, Amitabh Bachchan, Shah Rukh Khan, Vidya Balan, Emraan Hashmi, and Parineeti Chopra in their spooky and ghostly films. Also Read:
This Halloween 2019, These Horror Movies Of 2019 Are Sure To Send Chill Down Your Spines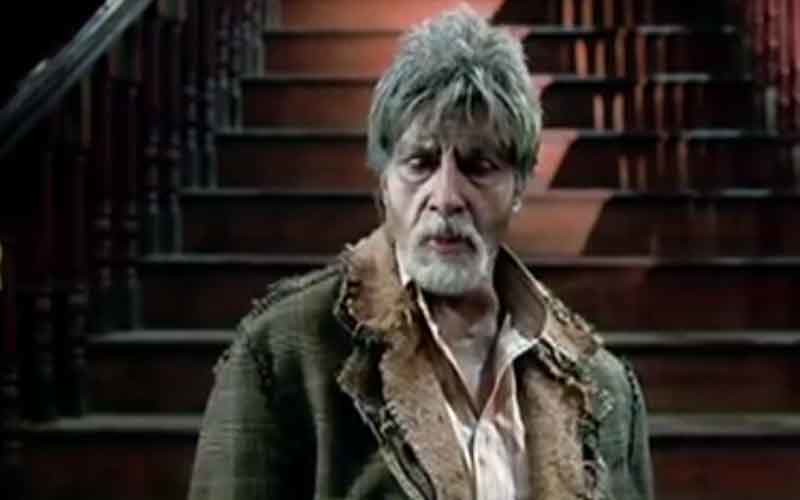 Amitabh Bachchan in the 2008 film Bhootnath - Big B played the role of an unfriendly ghost Bhootnath in the film who tries to remove all the occupants in his house Nath Villa post his death. While Amitabh Bachchan nailed his role as a ghost in the film, he's a rugged avatar in rugged and worn off pants and rugs with proper ghostly make-up will surely help you scare off some ghosts this Halloween.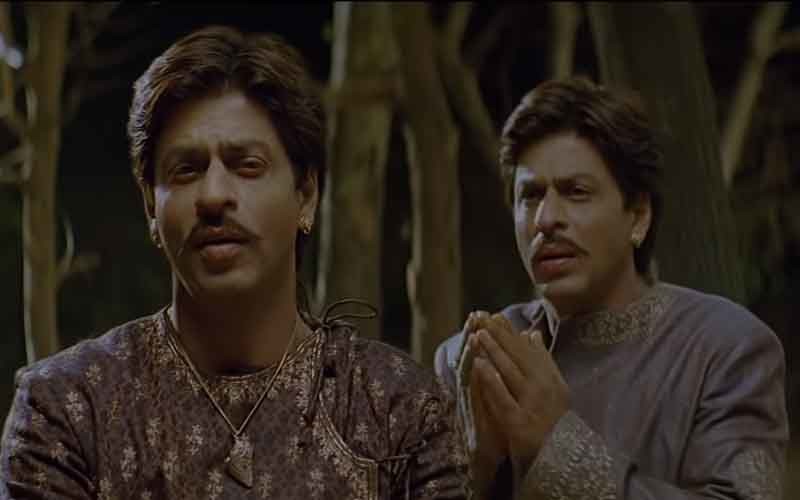 Shah Rukh Khan in the 2005 film Paheli - SRK plays a double role in the film as Kishanlal and ghost Prem. As Shah Rukh is the ghost Prem in the film, the ghost falls in love with Kishanlal's wife and the love story of a ghost and human is unmissable. While King Khan looked handsome playing the role of Prem, dressed in traditional Rajasthani attire, Shah Rukh Khan's look from the film and some spooky make-up can make a great Indian Halloween outfit inspiration.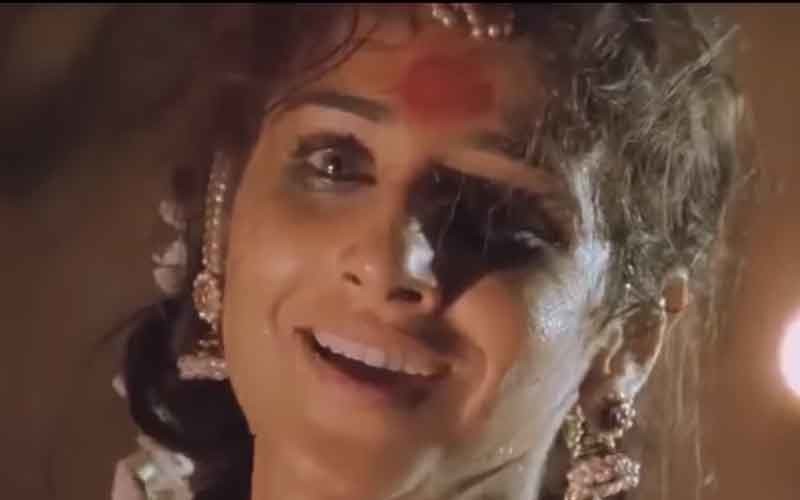 Vidya Balan in 2007 film Bhool Bhulaiya - Vidya Balan as Mogolika will never be forgotten and will always be cherished by the fans of the actress. This Halloween, the Mogolika's look and acting can surely help in warding off some evil spirits and ghosts.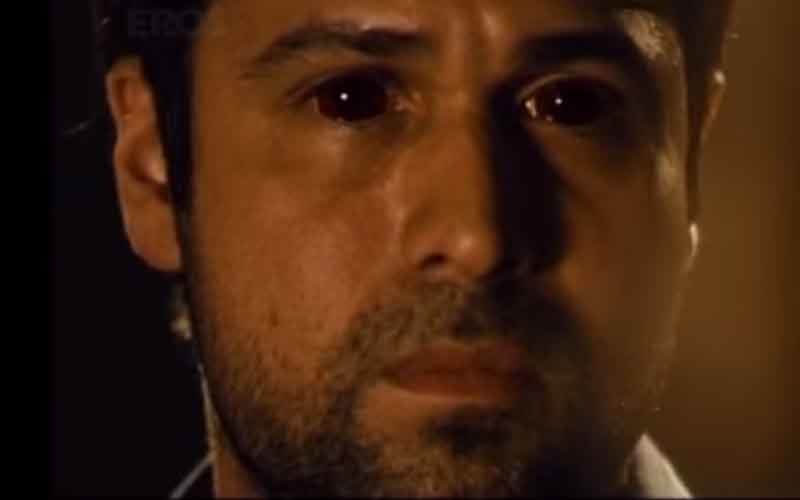 Emraan Hashmi in 2013 film Ek Thi Daayan - Ek Thi Daayan was a spooky and spine-chilling film. While Emraan Hashmi nailed his role in the film, his appearance as the ghost shocked many. the actor was snapped in dressing well in pants and shirt, while he's perfectly done spooky make-up and contact lenses, adds an extra point to seek inspiration this Halloween.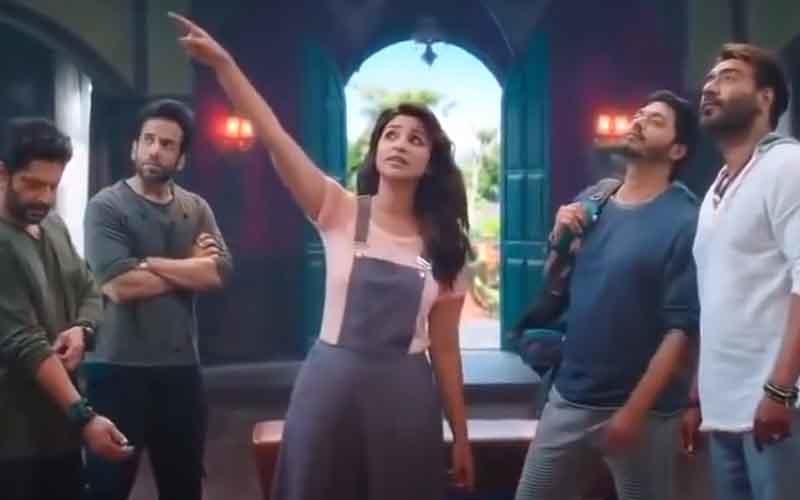 Parineeti Chopra in the 2017 film Golmaal Again - As Parineeti Chopra played the revengeful ghost with a tragic story in the Rohit Shetty film, the actress looked pretty in her casual modern girl avatar. Parineeti's Golmaal Again look can surely be an inspiration with some cuts and bruises over your body with some paint and make-up.
Halloween is an annual holiday celebrated every year with lots of zeal and enthusiasm. Wishing everyone a Happy Halloween with pumpkin lanterns and candy-filled jars well in advance.
Image source: YouTube