Dithee: SonlyLiv Releases the Trailer Of Sumitra Bhave's Critically Acclaimed Film
Catch the trailer of the critically acclaimed film Dithee.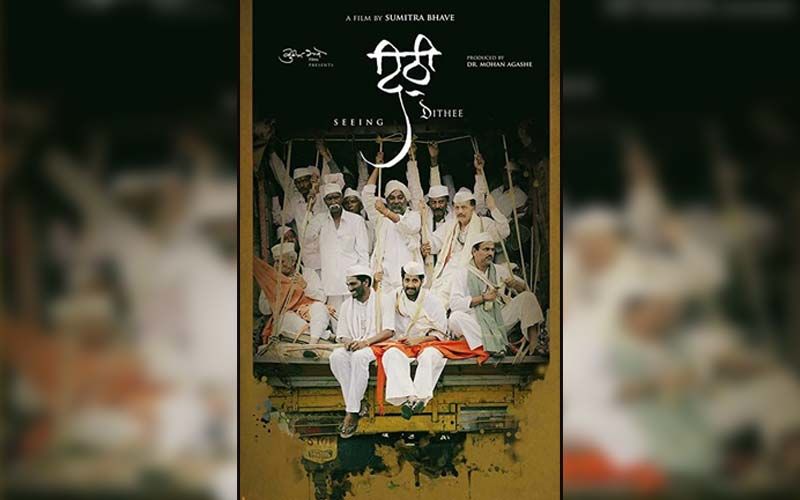 SonyLiv recently released a trailer of the critically acclaimed, renowned Marathi filmmaker Sumitra Bhave's, latest directorial Marathi movie 'Dithee'. The film tells the story of a simple ironsmith and his painful journey after losing his son in floods. The end indicates a tragedy too grave and unbearable for the faint-hearted.
The plot revolves around the death of a young man, and how his death affects the entire family and stirs up his neighborhood. Sumitra Bhave has won 6 international awards, 11 national awards, and more than 45 state awards. She has also won several individual awards for story, screenplay, lyrics, art direction, costume design, and direction.
Catch the teaser video here:
Sumitra Bhave's work is always touching and enigmatic. Astu, Devrai, Kaasav, Samhita, etc. have been some of her popular works. Dithee casts Mohan Agashe, Omkar Govardhan, Kishore Kadam, Girish Kulkarni, Dilip Prabhavalkar, and Amruta Subhash play pivotal roles in the film. This megamovie is surely a treat to the eyes, being available on SonyLiv's digital platform, fans can easily be mesmerized by this cinematic masterpiece.



Image source: IMDb