Can You Believe This Transformation That Rupali Bhosle Has Gone Through?
Rupali Bhosale stuns everyone with her stunning transformation.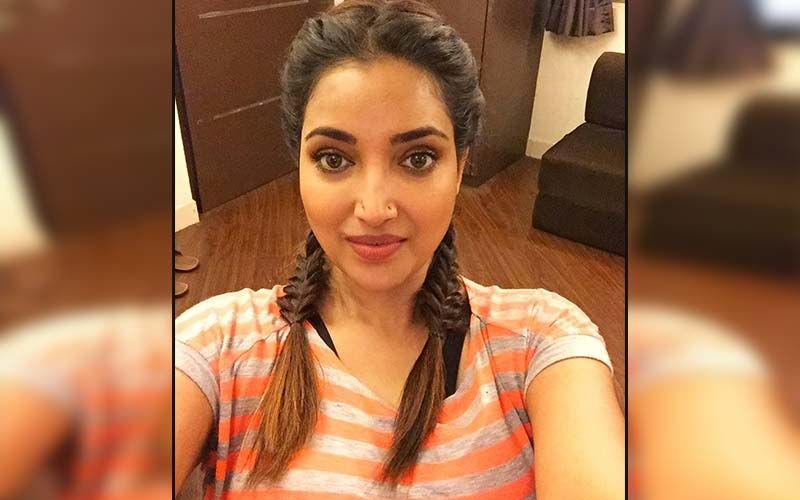 Celebrities' before and after photos are always seen going viral on social media. From fans to celebrities themselves are continuously seen collaging their old and recent photos and praising their stunning transformation. The Marathi actress Rupali Bhosale recently also made a before and after post and everyone is losing their heads over her beautiful transformation.
Rupali Bhosale who is constantly sharing her glamorous pictures recently took up the courage to share an old picture of her on Instagram. She collaged her 15 to 20 years old photo with her recent picture and left everyone wondering if this is the same Rupali as well as getting praised for her gorgeous transformation. She wrote,'' ohhh god this girl has come long way.''
Talking about her struggles in the glam industry as well as having no one by her side and still believing in herself, she further wrote,'' thank you for those who believed in me thank you for those who never believed in me. The person who believed in me was myself and trust me that is really the most important thing .''
In her long journey she has faced a lot of criticism and has gone through many hardships but staying positive and always trying her best to improve, she added, "LONG JOURNEY HELL LOT OF HURDLES, UP AND DOWNS but no regrets whatsoever... Things, Looks nothing is same now but the fighting spirit is still the same aims Dream's goals are the same. #LifeIsBeautiful I AM PROUD OF YOU GIRL #KeepGoing .''
Rupali encouraged and inspired her fans by writing Eric Butterworth's quote ''DON'T GO THROUGH LIFE GROW THROUGH LIFE.''
After seeing the flawless transformation of Rupali Bhosale her fans showered her with positive and beautiful comments like ''Brilliant... I am in love with your soul .. pure and kind !'', ''Wow! it takes courage to post this… super going Girl ! u r inspiring'', ''आधीपन छान आणि आतापन'' and many more.
Meanwhile, on the work front, Rupali Bhosale rose to fame in her most memorable role as Sai Bai in the historical TV show Raja Shiv Chattrapati.



Image source: Instagram/rupalibhosle