Marathi Actress Tejaswini Pandit Recalls Her Home Owner Asking For Sexual Favours; Says, 'He Judged Me Because Of My Profession'
Tejaswini Pandit recalls a horrifying experience she had to go through when she was just starting out as an actress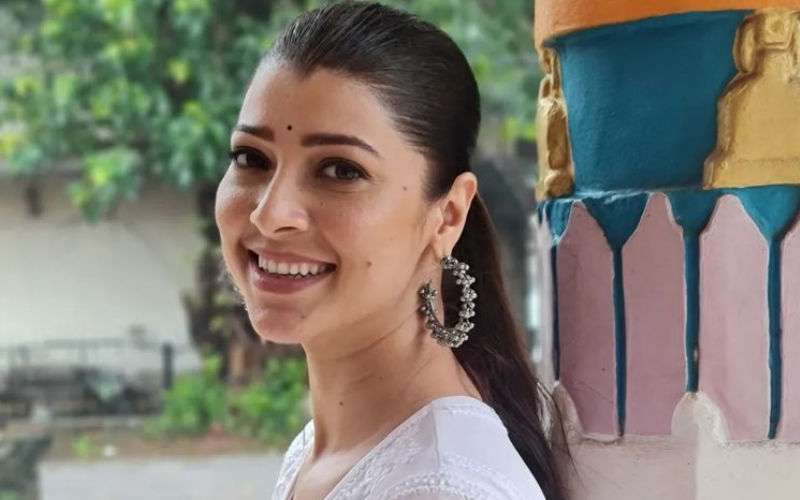 Marathi actress Tejaswini Pandit is an epitome of beauty. She has impressed the audiences with her versatile performances in various Marathi movies and TV shows. Recently, during an interaction, she opened up about a humiliating and horrifying experience she had to go through when she was just starting out as an actress. The actress shared that her home owner in Pune asked her for sexual favours.
Recalling the incident on Soumitra Pote's podcast Mitramhane, Tejaswini shared that the owner of her apartment, who also happened to be a corporator, made her a quid pro quo offer involving sexual favours. She said that this incident happened to her after two of her movies were released.
ALSO READ: Tejaswini Pandit Starts Her Brand New Production House Creative Vibe
Quoted by DNA, she said, "It was around 2009-10 and I used to stay in a rental apartment on Sinhagad Road (in Pune). At that time, only one or two movies of mine had been released. The apartment was owned by a corporator. When I reached his office to pay rent, he made a direct offer to me… There was a glass of water on the table, I picked it up and threw it on his face. I did not enter this profession to do such things, or else I would not have stayed in a rental apartment. I would have brought homes and cars and whatnot."

For the unversed, Tejaswini is Marathi actress Jyoti Chandekar's daughter. She made her debut as an actress with Kedar Shinde's Aga Bai Arrecha! in 2014. She rose to fame with her exceptional portrayal of Sindhutai Sapkal, a social worker who mothered many orphans, in the biopic 'Mee Sindhutai Sapkal'.