Radhika Apte Celebrates 4 Years Of Her Film 'Manjhi The Mountain Man' With Nawazuddin Siddiqui
Radhika Apte and Nawazuddin Siddhique starrer 'Manjhi The Mountain Man' completed 4 years, Radhika recollects the journey. She shared a post on Instagram sharing this nostalgic moment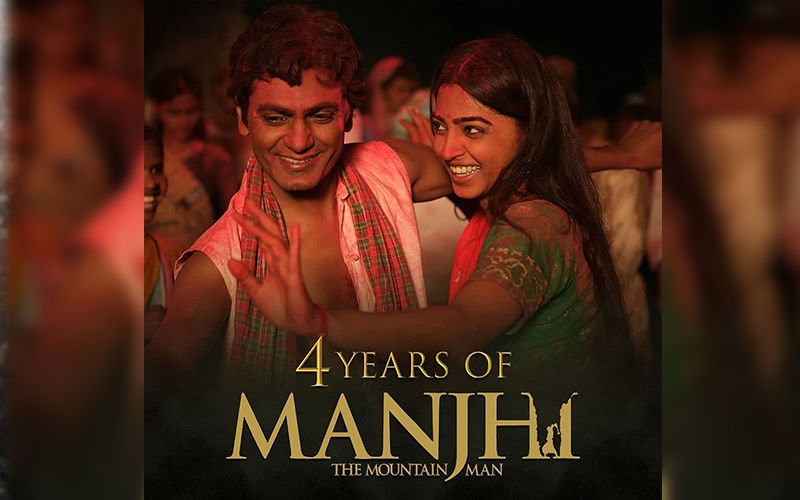 Manjhi – The Mountain Man is a film based on a true story of Dashrath Manjhi. Manjhi is popularly known as the "Mountain Man". Nawazuddin Siddiqui played the role of Dashrath Manjhi and the ever graceful Radhika Apte played Manjhi's wife.
The film's story is set in the 1960s, when Manjhi, a labourer who lived in a small village Gehlaur near Gaya in Bihar started a revolutionary movement, single handedly against the poor infrastructure in rural areas. His wife Phaguniya Devi was pregnant and had to be taken to a nursing home. The only road out of the village was going over the mountain. Phaguniya, fell while trying to cross the mountain and eventually died giving birth to a girl.
Manjhi's love for his wife galvanized him to carve a road this mountain to enable people to travel easily in case of emergencies. When he started hammering the hill, people called him a lunatic but as they say, criticism steels resolve. This Taj Mahal of love of poor Manjhi took 22 years of intensive labour after which, Manjhi carved a path 360 feet long, 25 feet deep and 30 feet wide. He fought with the Indian government for the development of their village and for the availability of hospitals and roads.
Radhika has been a part of intriguing projects like 'Andhadhun', 'Padman', 'Phobia' and 'Ahalya'. Her web series, 'Sacred Games', 'Ghoul' and 'Stories By Rabindranath Tagore' are also works of art. She will be seen next in 'Raat Akeli Hai' a crime-thriller, helmed by debutant director Honey Trehan starring Nawazuddin Siddiqui.


Image Source:- instagram/radika_apte_official