Did You Know BTS Members Don't Have Their Solo Accounts On Twitter Or Instagram? Here's Why
While the popular K-Pop group BTS has a Twitter, Instagram as well as TikTok account, the members don't individually have their own accounts on social media. Wondering why? Read on to find out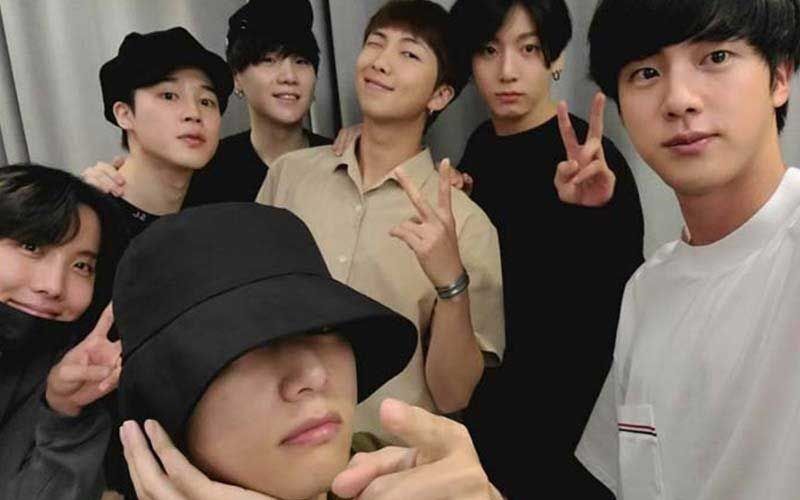 In this digital age, almost everyone has their own social media account. Age is no bar anymore, and we also see tons of very young celebrity kids on social media platforms such as Instagram. Social media platforms are also a great way for celebrities to connect with their fans virtually! However, have you noticed that while BTS has its own social media account, the members don't individually have their own accounts on Twitter or Instagram? The popular K-Pop group BTS collectively has a Twitter, Instagram, Weverse as well as TikTok account, and many fans wonder why they don't have solo accounts to interact with their fans.
The septet uses the same account to post their personal images and videos, instead of separate ones for each member. The reason behind it is so that the BTS Army or their fans can come together in one place and interact with them. The BTS members post content on one page, entertaining fans at the same place, so the fans don't have to find each member separately and follow them. This isn't what we usually see with Hollywood boy bands. For example, The Jonas Brothers- all three members, Nick, Joe and Kevin have separate social media accounts.
BTS has global popularity, and has been breaking records. They have a massive following on social media, and their fan following includes celebrities as well.
John Cena is one such celebrity who is a huge BTS fan, and he recently credited the BTS ARMY for being 'brave enough' to support his vulnerable moment and how they inspired him to write his motivational books
. Read more about it here.
Image Source: Twitter/BTS