Levitating Remix: Amaal Malik On Collaboration With Grammy Award Winner Dua Lipa; 'It's Quite An Honour For Me To Be Doing The Official India Remix'
British singer-songwriter Dua Lipa recently released a remix of her hit single Levitating. Talking about it, Amaal Malik opened up on collaboration with the Grammy award-winning singer and expressed how thrilled he is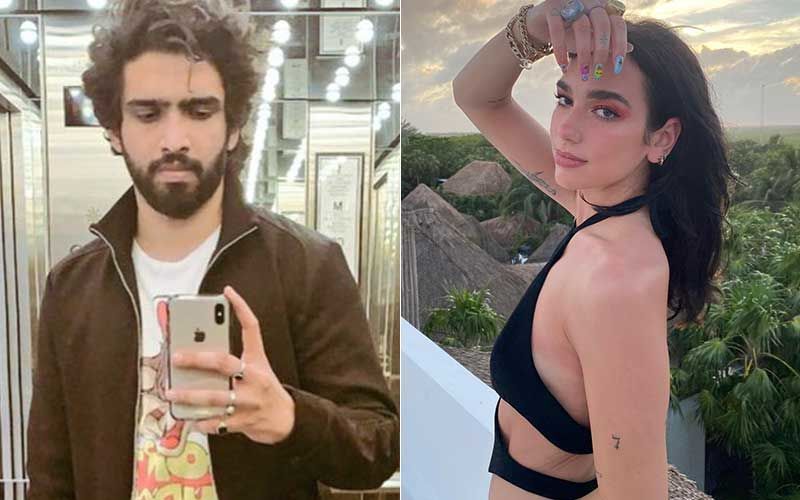 British singer-songwriter Dua Lipa recently released a remix of her hit single Levitating. It was back in 2019 when Dua Lipa visited the country. She performed during the concert which saw American singer Katy Perry's performance too. Talking about Dua Lipa, the singer's hit single Levitating has managed to entertain her fans across the world. Bollywood music composer and singer Amaal Malik opened up on collaboration with the Grammy award-winning singer. The talented music composer expressed how thrilled he is.
According to a report in the Times of India, Amaal Malik spoke about his collaboration with Dua Lipa. He shared that it is a tremendous feeling to be collaborating with the international singer. The music composer said, "It is a tremendous feeling to be collaborating with such a talented pop star and global icon! Dua Lipa's music is something we all love, hence it's quite an honour for me to be doing the official India remix, giving an Indian touch to one of her biggest tracks."
Amaal Malik further shared how he feels elated to be coming together for the remix of Levitating. He said, "We feel elated to be coming together to remix 'Levitating', one of the standout songs on the 'Future Nostalgia' album! Congratulations are in order for Dua on her Grammy win, and I think it's the best time to be dropping this track of ours. I look forward to the reception."
Meanwhile, in a statement in the report, Dua Lipa revealed she is very thrilled with the response from her Indian fans to Future Nostalgia. Talking about Amaal Malik, Dua said in her statement, "Indian music icon Amaal Mallik has remixed the track, adding his touch with beautiful Indian instruments. This is my gift to my Indian fans, and I hope you all will love the remix as much as I do." She opened up about her visit to India and revealed she had an amazing time when she visited the country. The singer also revealed that she always wanted to do something special for Indian fans. Also Read:
Nawazuddin Siddiqui Speaks About His Music Video Debut With B Praak's Baarish Ki Jaaye
Image source: Instagram/ ; SpotboyE Archives