Parineeti Chopra's Smashing Playback Debut To Break EXCLUSIVELY On 9XM Tomorrow
Parineeti excitedly talks about her singing debut, Maana Ke Hum Yaar Nahin, for Meri Pyaari Bindu. The film has been directed by Akshay Roy, produced by Maneesh Sharma and Aditya Chopra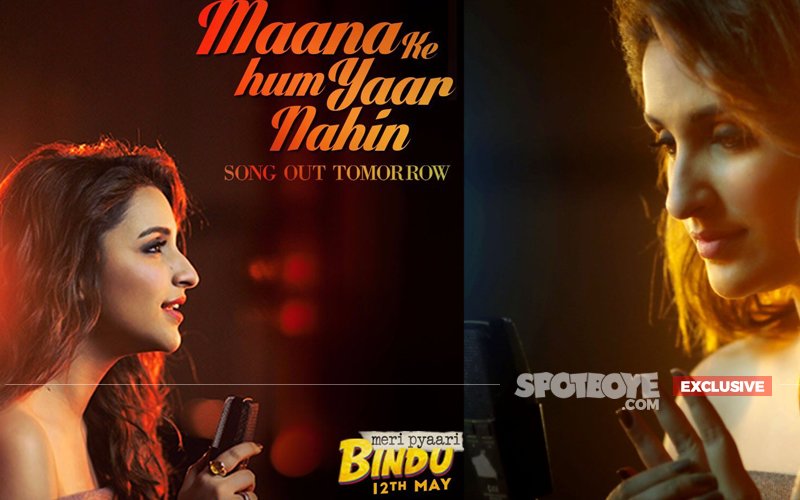 Parineeti Chopra is all set to return to the big screen with Yash Raj Films' Meri Pyaari Bindu after a hiatus of 3 years. The love story features Ayushmann Khurrana opposite the actress.

While this film marks her comeback of sorts, Meri Pyaari Bindu is special for another reason – Parineeti's singing debut.

Yes, the actress has crooned the romantic number Maana Ke Hum Yaar Nahin for the venture, which will break on 9XM EXCLUSIVELY tomorrow at 3pm.

Parineeti shared a teaser of the song on Twitter and wrote, "SO EXCITED to share with you all - My singing debut is out tomorrow!! #Goosebumps #MaanaKeHumYaarNahiSong#MeriPyaariBindu (sic)."

SpotboyE.com caught up with the actress to talk about her debut playback and a (audibly) beaming Parineeti says, "Singing is my first and only passion. I have been doing stage shows since I was 3. I have also trained in Hindustani Classical music while growing up. In the past, while shooting for films, I would often joke around with my directors that main ek din gaoongi."

Talking about how the song came into being, Parineeti reveals that Akshay Roy (director) and Maneesh Sharma (co-producer) had thought about the track a year ago when the team announced Meri Pyaari Bindu.

"We were sitting and jamming with Kausar (Munir, lyricist) one day and she said that she has this poem which may suit the situation of the film. She narrated it to us and it was the perfect fit lyrically and mood wise."

"At that point of time we only had the mukhda, which I sang for the announcement video. Sachin-Jigar (music directors) have turned it into a beautiful song," she adds.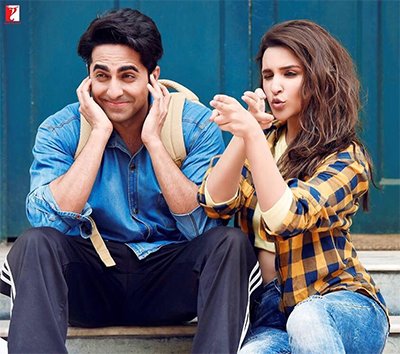 Image Source: twitter/ParineetiChopra

In today's times, a number of celebs-turned-singers resort to auto tuning to enhance their voice in the song. However, Parineeti decided against it. "We recorded the song in 2 hrs flat at YRF Studios some time ago. Sachin-Jigar and I were clear that my voice would not be auto-tuned. I didn't want any sort of technical help."

One go at the teaser and it's clear that the number is a soothing classical one, simple in its handling and execution – a stark contrast to present-day remixes. "We have tried to keep it simple. That was the intent," says a chirpy Parineeti.

"My favourite part of the song is the feel of it. There are many people who don't find love or have experienced one-sided love. Some also have bitter-sweet feelings towards past relationships or someone special in their life. This song brings out that feeling. I was told to keep it bitter sweet. Sweet memories of someone who has been in your life and it didn't work out."

Has she ever had feelings for someone in real life and realised that it was only one-sided? "Thankfully, one way love has never happened with me," Parineeti chuckles as she signs off.


Thumbnail Image Source: twitter/ParineetiChopra