Deep Sidhu's Girlfriend Reena Rai Pens An Emotional Note After His Death; 'I'm Dead Inside, Please Come Back To Your Soulmate'
Deep Sidhu's girlfriend Reena Rai shares a heartbroken post after his death on 15th February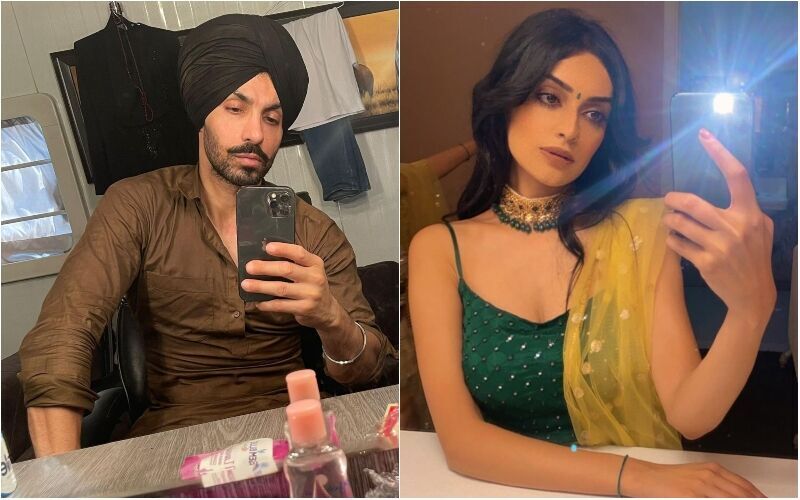 Punjabi actor and social activist Deep Sidhu died on 15th February in a tragic road accident. The accident took place on the Expressway near Delhi when his car smashed into a trailer truck. As per India Today, the police report suggests that Reena was wearing a seatbelt and her airbag did not burst after opening. However, the airbag exploded after opening in the case of Deep Sidhu. After his demise, several people including Punjab's Chief Minister Charanjit Singh Channi mourned his demise. Now, Reena shared her first Instagram post after his demise.ALSO READ:
Deep Sidhu, Actor Accused In Republic Day Violence, Dies In Accident; Friend Reena Rai Survives With The Help Of Airbag!
Sharing their photos, she wrote in the caption, "I'm broken I'm dead inside please come back to your soulmate which you promised me that you won't leave me in any lifetime I love you my Jaan my soul boy you are my heartbeat. As I was lying in the hospital bed today I heard you come whisper I love my Jaan I know you are forever with me….we were planning our future together and now you are gone. Soulmates don't leave each other and I'll see you on the other side Jaan #Truesoulmates."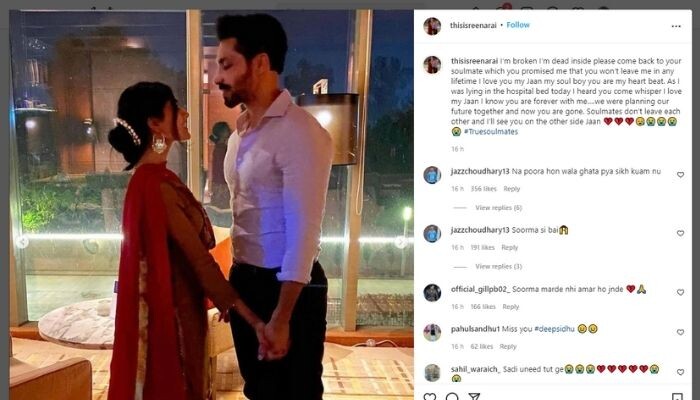 Last year, on Republic day, Deep Sidhu came into the spotlight during the Farmer's protest rally. Deep Sidhu was later arrested in connection with the January 26 violence, reported India Today. He actively participated against the three farms law imposed by the central government in November.
His sudden demise has left all his fans and friends in utter shock. Recently, Deep Sidhu's last picture with his girlfriend Reena Rai also went viral from their Valentine's celebration.
Image source: Instagram