Ajaz Khan Requests Industry To Give Him Work After His Time In Jail: 'I Am Requesting The Industry To Please Give Me Good Work'
Ajaz Khan revealed that he lived in the most adverse conditions with 400 people who would share the same toilets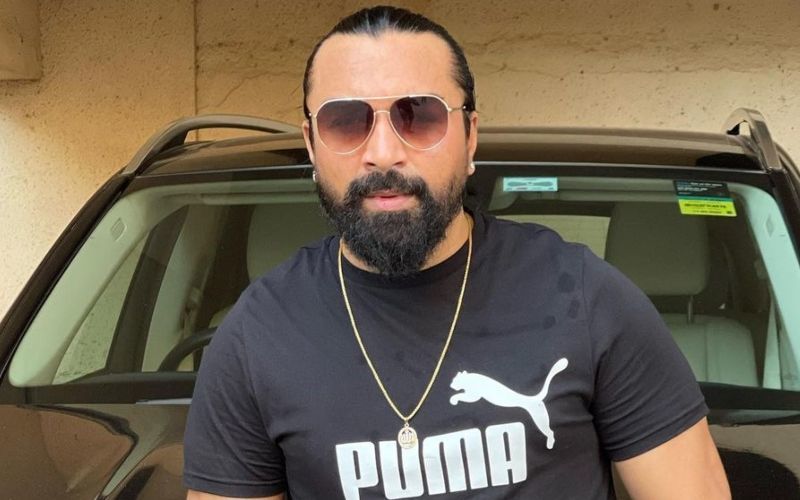 Ajaz Khan, who was arrested in a drugs case last year and granted bail in June, has opened up about his time in jail. The former Bigg Boss actor held a press conference to talk about the time he spent in jail and how it made him a better person.

During the conversation, Ajaz spoke about his family and thanked actor Randeep Hooda and singer Mika Singh who helped them in his absence. Ajaz said that he is now out on bail and even though he understands the law, he is in desperate need of work to further run his family.
The popular television actor said that he was living with Aryan Khan, the son of actor Shah Rukh Khan, who was also arrested in a drugs case last year. Ajaz named Aryan and said even he came out and resumed his life.
Ajaz Khan also requested the industry people to help him and said, "I am requesting the Industry to please give me good work. I have my family that I have to take care of. I am an actor so please look at it. Shah Rukh bhai's son was also meddled in a matter and now he is out. I don't want to take names as I am still restricted under the Supreme Court's order. I will follow their law. I just want to say that everything has changed, and I want to work."
"I supported my fraternity friends inside the jail and helped them with food and basic needs. Be it Aryan, Armaan Kohli or Raj Kundra. It is the world's most crowded jail. People are pushed to sleep on each other. In a capacity of 800 inmates, there are more than 3000 inmates stuffed in the jails there," Ajaz Khan was previously quoted as saying by Times Of India.
Image Source: Instagram