Aladdin Actress Ashi Singh On Her Skin Routine: 'I Try To Avoid Make-Up'- EXCLUSIVE
Ashi Singh shares her beauty secrets with us and tells us how she takes care of her skin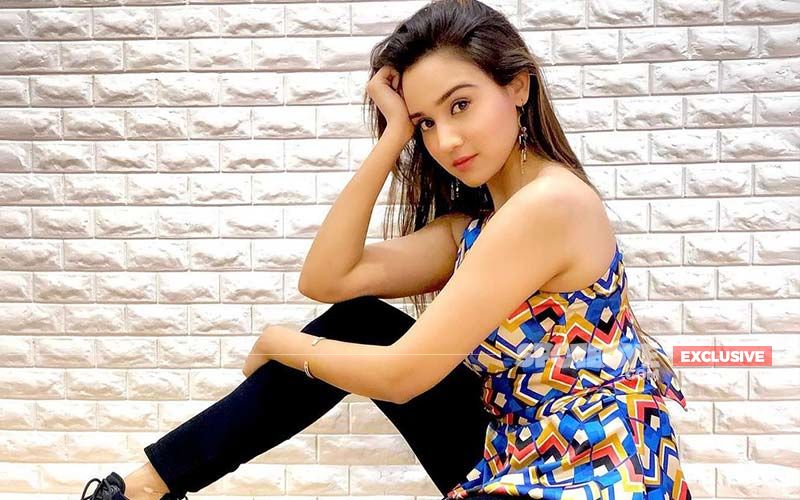 Actress Ashi Singh who's known for her flawless skin and charming personality, reveals the secret of her glowing skin. In this exclusive interview, Ashi shares all the skincare routines she follows to keep her skin looking beautiful.
Ashi, who's barely seen with a lot of makeup, says, "I try to avoid makeup as much as I can. No matter how organic a makeup brand says it is, it does have chemicals. So, it's best to avoid makeup." Although wearing heavy makeup comes as a part of the job to actors, Ashi says that whenever she wears makeup, she spends a lot of time taking it off. She says, "My makeup removal process is very long. I take a good twenty minutes to take it all off."
ALSO READ: Ashi Singh On Replacing Avneet Kaur In Aladdin -Naam Toh Suna Hoga, 'Was Apprehensive To Replace Her, I Knew Fans Love Her And Siddharth Nigam's Jodi'- EXCLUSIVE VIDEO
She further adds, "When it comes to skincare, always stick to natural ingredients like turmeric which is great for the skin. It's also important to stay hydrated and stay happy. Nothing can beat the beauty of a genuinely happy soul."
Image Source: Instagram/i_ashisinghh